Filmography from : Murray Alper
Actor :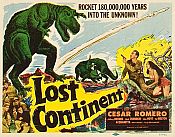 Lost Continent
,
Sam Newfield
(as Samuel Newfield), 1951
Major Joe Nolan heads a rescue mission in the South Pacific to recover a downed atomic rocket. The crew crashlands on a mysterious island, and spends much time rock-climbing. They meet up with a native girl, a big lizard, and some dinosaurs. ...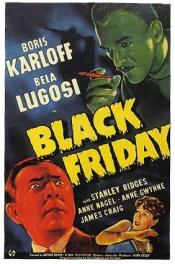 Vendredi 13
,
Arthur Lubin
, 1940
When his friend Professor Kingsley is at deaths door, brain surgeon Dr. Sovac saves his life by means of an illegal operation that transplants part of injured gangster Red Cannon's brain. Unfortunately, the operation has a disastrous Jeckll and Hyde side effect and under certain conditions the persona of Cannon emerges. Sovac soon learns of the duel personality and of half a million dollars the gangster has hidden away. He attempts to find the...