Filmography from : Natassia Malthe
Actor :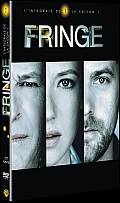 Fringe
,
Joe Chappelle
(16 episodes, 2009-2012),
Brad Anderson
(12 episodes, 2008-2011),
Frederick EO Toye
(8 episodes, 2008-2012),
Jeannot Szwarc
(7 episodes, 2009-2012),
Charles Beeson
(5 episodes, 2010-2012),
Dennis Smith
(4 episodes, 2009-2012),
Akiva Goldsman
(4 episodes, 2009-2010),
Jeffrey G Hunt
(4 episodes, 2010-2012),
David Straiton
(4 episodes, 2010-2012),
Paul A Edwards
(3 episodes, 2008-2009),
Paul Holahan
(3 episodes, 2009-2013),
Thomas Yatsko
(3 episodes, 2010-2011),
Jon Cassar
(2 episodes, 2009-2012),
Miguel Sapochnik
(2 episodes, 2011-2012),
PJ Pesce
(2 episodes, 2012-2013),
JH Wyman
(2 episodes, 2012-2013),
Bill Eagles
(1 episode, 2008),
Alex Graves
(1 episode, 2008),
Gwyneth Horder-Payton
(1 episode, 2008),
Christopher Misiano
(1 episode, 2008),
Michael Zinberg
(1 episode, 2008),
Norberto Barba
(1 episode, 2009),
John Polson
(1 episode, 2009),
Bobby Roth
(1 episode, 2009),
Bryan Spicer
(1 episode, 2009),
Adam Davidson
(1 episode, 2010),
Kenneth Fink
(1 episode, 2010),
Seith Mann
(1 episode, 2010),
Chuck Russell
(1 episode, 2010),
Deran Sarafian
(1 episode, 2010),
Anthony Hemingway
(1 episode, 2011),
Eagle Egilsson
(1 episode, 2012),
Tommy Gormley
(1 episode, 2012),
David Moxness
(1 episode, 2012),
David Solomon
(1 episode, 2012),
Jeff T Thomas
(1 episode, 2012), 2013
...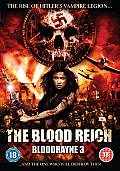 BloodRayne: The Third Reich
,
Uwe Boll
, 2011
Rayne fights against the Nazis in Europe during World War II, encountering Ekart Brand, a Nazi leader whose target is to inject Adolf Hitler with Rayne's blood in an attempt to transform him into a dhampir and attain immortality....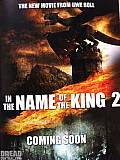 In the Name of the King: Two Worlds
,
Uwe Boll
, 2011
...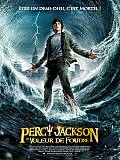 Percy Jackson & the Olympians: The Lightning Thief
,
Chris Columbus
, 2010
It's the 21st century, but the gods of Mount Olympus and assorted monsters have walked out of the pages of high school student Percy Jackson's Greek mythology texts and into his life. And they're not happy: Zeus' lightning bolt has been stolen, and Percy is the prime suspect. Even more troubling is the sudden disappearance of Percy's mother. As Percy finds himself caught between angry and battling gods, he and his friends embark on a...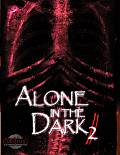 Alone in the Dark II
,
Michael Roesch
,
Peter Scheerer
, 2008
When the night falls, and the creatures of the dark are crawling out of the shadows, there is only one man who stands between us and evil: Edward Carnby. One of the most popular characters in video game history, Edward Carnby returns for a second mission....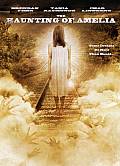 The Other Side of the Tracks
,
AD Calvo
, 2008
Ten years after a tragic train accident killed his girlfriend, Josh finds himself haunted by disturbing visions from somewhere between the world of the living and the dead - haunting memories that keep him from moving on. His buddy, Rusty, back in town for their high school reunion, tries to wake Josh from his painful past, but a mysterious young waitress offers a seductive alternative....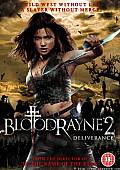 BloodRayne II: Deliverance
,
Uwe Boll
, 2007
Rayne, the half-human/half-vampire warrior, ventures to America's 1880's Wild West to stop the vampired Billy the Kid and his posse of vampire cowboys....
DOA: Dead or Alive
,
Corey Yuen
(as Cory Yuen), 2006
...
Skinwalkers
,
James Isaac
(as Jim Isaac), 2006
...
Elektra
,
Rob Bowman
, 2005
In the ultimate battle between good and evil stands a warrior who makes the choice that tips the balance. A strong, mysterious and a deadly sexy action heroine - a lethal synthesis of grace and power. Not long after recovering from seemingly mortal wounds, Elektra has severed all ties with the world, living only for her next assignment. But in an unexpected turn of events, she is forced to make a decision that can take her life in a new...
Chaos
,
Tony Giglio
, 2005
In Seattle, detective Quentin Conners is unfairly suspended and his partner Jason York leaves the police force after a tragic shooting on Pearl Street Bridge, when the hostage and the criminal die. During a bank heist with a hostage situation, Conners is assigned in charge of the operation with the rookie Shane Dekker as his partner. The thieves, lead by Lorenz, apparently do not steal a penny from the bank. While chasing the gangsters, the...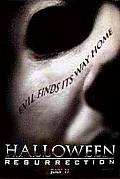 Halloween: Resurrection
,
Rick Rosenthal
, 2002
...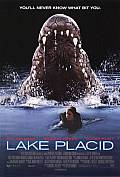 Lake Placid
,
Steve Miner
, 1999
Horror-Comedy about a man-eating crocodile loose in the lake. ...
Disturbing Behavior
,
David Nutter
, 1998
After the suicide of the teenager Allen Clark, his family decides to move from Chicago to the quiet Cradle Bay Island seeking a peaceful life for the siblings Steve and Lindsay Clark. When Steve joins the local high-school, the outcast Gavin Strick befriends Steve and introduces his also rejected friend Rachel Wagner to the newcomer. Gavin exposes to Steve in the refectory the punks, the nerds and the different tribes of the school and he...