Filmography from : Ned Dennehy
Actor :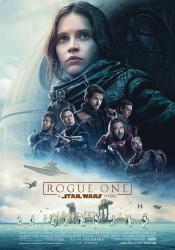 Rogue One: A Star Wars story
,
Gareth Edwards
, 2016
Jyn Erso, a Rebellion soldier and criminal, is about to experience her biggest challenge yet when Mon Mothma sets her out on a mission to steal the plans for the Death Star. With help from the Rebels, a master swordsman, and non-allied forces, Jyn will be in for something bigger than she thinks....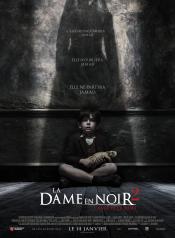 La dame en noir 2: L'ange de la mort
,
Tom Harper
, 2014
40 years after the first haunting at Eel Marsh House, a group of children evacuated from WWII London arrive, awakening the house's darkest inhabitant....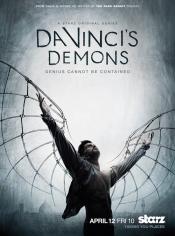 Da Vinci's Demons
,
Peter Hoar
(9 episodes, 2014-2015),
MJ Bassett
(2 episodes, 2013),
David S Goyer
(2 episodes, 2013),
Jamie Payne
(2 episodes, 2013),
Paul Wilmshurst
(2 episodes, 2013),
Jon Jones
(2 episodes, 2014),
Charles Sturridge
(2 episodes, 2014),
Mark Everest
(2 episodes, 2015),
Alex Pillai
(2 episodes, 2015),
Colin Teague
(2 episodes, 2015),
Justin Molotnikov
(1 episode, 2014), 2013
In a world where thought and faith are controlled, one man fights to set knowledge free. The secret history of Leonardo da Vinci's tantalizing life reveals a portrait of a young man tortured by a gift of superhuman genius. He is a heretic intent on exposing the lies of religion. An insurgent seeking to subvert an elitist society. A bastard son who yearns for legitimacy with his father. He finds himself in the midst of a storm that has been...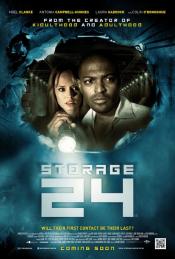 Storage 24
,
Johannes Roberts
, 2012
London is in chaos. A military cargo plane has crashed leaving its highly classified contents strewn across the city. Completely unaware London is in lockdown, Charlie (Noel Clarke) and Shelley (Antonia Campbell-Hughes), accompanied by best friends Mark (Colin O'Donoghue) and Nikki (Laura Haddock) are at Storage 24 dividing up their possessions after a recent break-up. Suddenly, the power goes off. Trapped in a dark maze of endless corridors, a...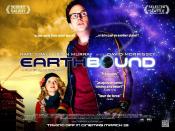 Earthbound
,
Alan Brennan
, 2012
...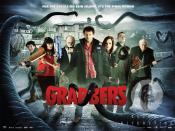 Grabbers
,
Jon Wright
, 2012
Ciarán O'Shea, the handsome though washed up policeman of sleepy Erin Island, has a daily routine consisting mainly of hanging out at the pub with the local drunks and various other charmingly eccentric characters. But his day is about to go horribly wrong. Teamed up with the unwanted help of Lisa – an uptight workaholic policewoman from the Irish mainland – they suddenly find themselves dealing with dead whales, decapitated fishermen...

Blitz
,
Elliott Lester
, 2011
...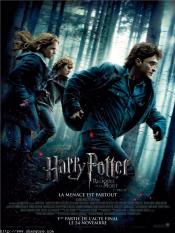 Harry Potter et les Reliques de la Mort 1ère partie
,
David Yates
, 2010
...
Robin des Bois
,
Ridley Scott
, 2010
In 13th century England, Robin and his band of marauders confront corruption in a local village and lead an uprising against the crown that will forever alter the balance of world power. ...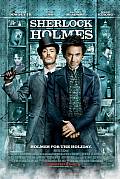 Sherlock Holmes
,
Guy Ritchie
, 2009
...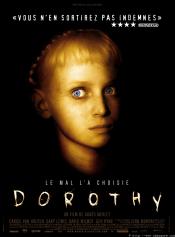 Dorothy
,
Agnès Merlet
, 2008
Psychiatrist Jane Van Dopp (Carice Van Houten, Black Book) has been appointed by the court to travel to a remote island off the Irish coast to work on the case of Dorothy Mills (Jenn Murray, TV's Day of the Triffids), a teenage girl who has been accused of molesting and trying to kill a young baby. After miraculously surviving a car accident, Jane discovers an unwelcoming, deeply religious community mostly ruled by Pastor Ross (Gary Lewis,...
Le roi Arthur
,
Antoine Fuqua
, 2004
...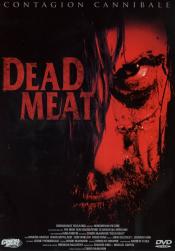 Dead Meat
,
Conor McMahon
, 2004
A diseased cow escapes slaughter and manages to infect the Irish countryside. Instead of getting mad cow disease the people in the surrounding area are turned into flesh eating zombies. Hell on Earth is unleashed when a mutated strain of mad cow disease infects the countryside turning people into ravenous fleash eating zombies. Caught amid the cahos is Helena (Marian Araujo), a young Spanish tourist and Desmond (David Muyllaert), the local...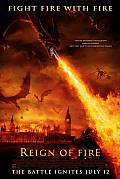 Le règne du feu
,
Rob Bowman
, 2002
It is twenty years in the future, and the planet has been devastated by vicious fire-breathing dragons. The last vestiges of humanity now struggle for survival in at remote ouposts. In a ruined castle in the English countryside, Quinn is desperately trying to hold together a band of frightened, restless survivors. As a boy, Quinn watched his mother die protecting him from one of the beasts, and is still haunted by the memory. One day, a group of...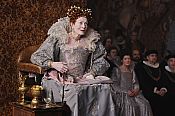 Anonymous
,
Roland Emmerich
, 0
A political thriller advancing the theory that it was in fact Edward De Vere, Earl of Oxford who penned Shakespeare's plays; set against the backdrop of the succession of Queen Elizabeth I, and the Essex Rebellion against her. ...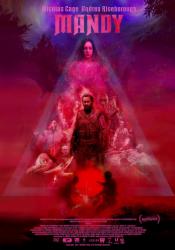 Mandy
,
Panos Cosmatos
, 0
Taking place in 1983, Red is a lumberjack who lives in a secluded cabin in the woods. His artist girlfriend Mandy spends her days reading fantasy paperbacks. Then one day, she catches the eye of a crazed cult leader, who conjures a group of motorcycle-riding demons to kidnap her. Red, armed with a chainsaw and other weapons, stops at nothing to get her back, leaving a bloody, brutal pile of bodies in his wake....