Filmography from : Neil Maskell
Actor :
La momie
,
Alex Kurtzman
, 2017
Though safely entombed in a crypt deep beneath the unforgiving desert, an ancient princess, whose destiny was unjustly taken from her, is awakened in our current day bringing with her malevolence grown over millennia, and terrors that defy human comprehension....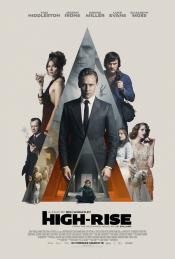 High-Rise
,
Ben Wheatley
, 2015
Class struggle becomes all too real as a young doctor moves into a modern apartment block in suburban 1975 London. Drugs, drink & debauchery dissolve into murder, mayhem and misogyny in this pseudo-post-apocalyptic breakdown of societal norms....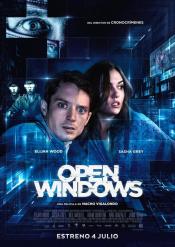 Open Windows
,
Nacho Vigalondo
, 2014
An actress named Jill refuses to have dinner with Nick, a fan who won a date with her in an Internet contest. In return, a guy named Chord, posing as Jill's campaign manager, helps Nick to follow in the footsteps of the actress from his own computer. Nick starts a game in which he realizes that he is only a puppet into the maniacal plans devised by Chord, to hunt down the star....
Wasteland
,
Rowan Athale
, 2012
A young Englishman recently released from prison recruits his three best friends and to rob the local drug kingpin who is responsible for his incarceration. Can he get revenge and win back his fed-up girlfriend? ...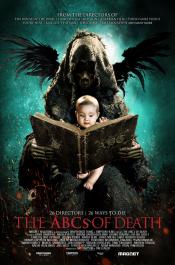 ABC of Death
,
Kaare Andrews
(segment 'V is for Vagitus'),
Angela Bettis
(segment 'E is for Exterminate'),
Hélène Cattet
(segment 'O is for Orgasm'),
Ernesto Díaz Espinoza
(segment 'C is for Cycle'),
Jason Eisener
(segment 'Y Is for Youngbuck'),
Bruno Forzani
(segment 'O is for Orgasm'),
Adrian Garcia Bogliano
(segment 'B Is for Bigfoot') (as Adrián García Bogliano),
Xavier Gens
(segment 'X Is for XXL'),
Jorge Michel Grau
(segment 'I is for Ingrown'),
Lee Hardcastle
(segment 'T Is for Toilet'),
Noboru Iguchi
(segment 'F is for Fart'),
Thomas Cappelen Malling
(segment 'H is for Hydro-Electric Diffusion'),
Anders Morgenthaler
(segment 'K is for Klutz'),
Yoshihiro Nishimura
(segment 'Z is for Zetsumetsu'),
Banjong Pisanthanakun
(segment 'N is for Nuptials'),
Simon Rumley
(segment 'P Is for Pressure'),
Marcel Sarmiento
(segment 'D Is for Dogfight'),
Jon Schnepp
(segment 'W is for WTF?'),
Srdjan Spasojevic
(segment 'R Is for Removed'),
Timo Tjahjanto
(segment 'L is for Libido'),
Andrew Traucki
(segment 'G is for Gravity'),
Nacho Vigalondo
(segment 'A Is for Apocalypse'),
Jake West
(segment 'S is for Speed'),
Ti West
(segment 'M Is for Miscarriage'),
Ben Wheatley
(segment 'U Is for Unearthed'),
Adam Wingard
(segment 'Q Is for Quack'),
Yudai Yamaguchi
(segment 'J is for Jidai-geki'), 2012
A 26-chapter anthology that showcases death in all its vicious wonder and brutal beauty....
Wild Bill
,
Dexter Fletcher
, 2011
Out on parole after 8 years inside Bill Hayward returns home to find his now 11 and 15 year old sons abandoned by their mother and fending for themselves. Unwilling to play Dad, an uncaring Bill is determined to move on. Although Dean the older boy has found a job and is doing his best to be a father to his younger brother Jimmy, the arrival of Bill has brought them to the attention of social services. With the danger of being put into care...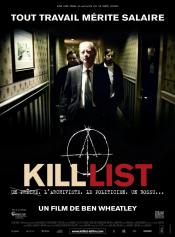 Kill List
,
Ben Wheatley
, 2011
Beginning eight months after a disastrous job in Kiev left him physically and mentally scarred, ex-soldier turned contract killer Jay is pressured by his partner, Gal, into taking a tough new assignment. As they descend into the dark, disturbing world of the contract, Jay begins to unravel once again - his fear and paranoia sending him deep into the heart of darkness. ...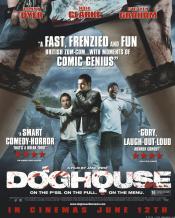 Doghouse
,
Jake West
, 2009
Danny is handling his divorce badly. His mates drag him off for a boys' weekend in the country, but what was supposed to be a simple, boozy getaway quickly goes horribly wrong. The boys find themselves holidaying in a village overrun by psychotic, homicidal women who have fallen victim to an airborne toxin that has turned them into man-hating zombies and seven of these deranged women, each with an axe or two to grind, are stalking the streets....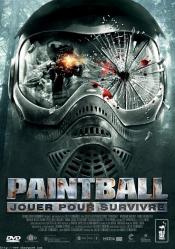 Paintball
,
Daniel Benmayor
, 2009
Eight strangers convene in an undisclosed location for an intense, experts-only paintball retreat. Out of the gate the game seems to be exactly what they paid for: all-out action in a remotely set battle of wits and wiles. As the game advances and the stakes get higher, however, it becomes clear that the group is playing a very different game than they signed up for. With rules that change as soon as they are mastered, the team sport quickly...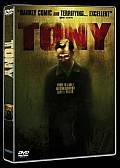 Tony
,
Gerard Johnson
, 0
A thriller centered on a serial killer in a rundown London suburb....