Filmography from : Nic Rasenti
Actor :
Black Sails
,
Steve Boyum
(7 episodes, 2015-2017),
Alik Sakharov
(7 episodes, 2015-2017),
Lukas Ettlin
(5 episodes, 2015-2017),
Stefan Schwartz
(3 episodes, 2015-2016),
Neil Marshall
(2 episodes, 2014),
Sam Miller
(2 episodes, 2014),
Marc Munden
(2 episodes, 2014),
TJ Scott
(2 episodes, 2014),
Clark Johnson
(2 episodes, 2015),
Michael Nankin
(1 episode, 2015),
Rob Bailey
(1 episode, 2016),
Uta Briesewitz
(1 episode, 2017),
Marc Jobst
(1 episode, 2017),
Roel Reiné
(1 episode, 2017),
Jonathan E Steinberg
(1 episode, 2017), 2017
Captain Flint and his pirates, twenty years prior to Robert Louis Stevenson's classic "Treasure Island"....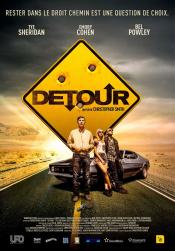 Detour
,
Christopher Smith
, 2016
Law student and all round good guy, Harper, suspects that his scheming step-father, Vincent, is responsible for the car crash that sent his mother into a coma. Drowning his sorrows one evening in a seedy L.A whiskey bar, Harper is interrupted by a tough looking redneck called Johnny Ray who offers to 'take care' of his step-dad for the cool sum of US$20,000. Angry, intent on revenge and fuelled by alcohol, Harper agrees to the deal and spends...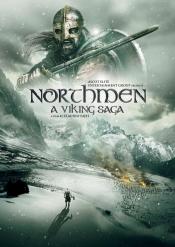 Northmen - A Viking Saga
,
Claudio Fäh
, 2014
A gang of Viking marauders under the command of their young leader, Asbjörn (Tom Hopper), bear down on the coast of Britain, intent on pillaging Lindisfarne of its gold. But, caught in a vicious storm, their longboat is dashed to pieces on the rocks off Scotland. Trapped deep within enemy territory, the shipwrecked mens' only chance of survival is to reach the safety of the Viking stronghold Danelag. With only the enigmatic Conall (Ryan...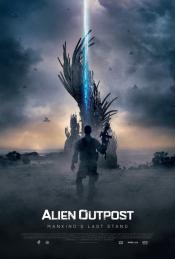 Outpost 37
,
Jabbar Raisani
, 2014
Alien Outpost follows two documentary cameramen embedded in an army unit in the most hostile place on earth, an outpost surrounded by the last remaining alien fighters (Heavies) of an invading attack force. The world may have forgotten about the Outposts, but the Heavies are planning the second invasion of Earth and the soldiers are the only ones who can stop it....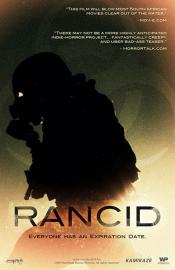 Expiration
,
Alastair Orr
, 2011
With no instructions and no supplies, the human lab rats must fend for themselves and figure out what part of the experiment each one is playing. When the corporation becomes aware that a pregnant intruder has infiltrated the facility, they send in armored guards to clean up the mess. However, loyalties are tested when the guards learn the truth about the experiments and begin to turn on the corporation. Hidden truths about the different players...