Filmography from : Nick Offerman
Actor :
L'Âge de glace : Les Lois de l'univers
,
Michael Thurmeier
,
Galen T Chu
(co-director) (as Galen Tan Chu), 2016
...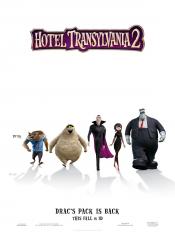 Hôtel Transylvanie 2
,
Genndy Tartakovsky
, 2015
The Drac pack is back for an all-new monster comedy adventure in Sony Pictures Animation's Hotel Transylvania 2! Everything seems to be changing for the better at Hotel Transylvania... Dracula's rigid monster-only hotel policy has finally relaxed, opening up its doors to human guests. But behind closed coffins, Drac is worried that his adorable half-human, half-vampire grandson, Dennis, isn't showing signs of being a vampire. So while Mavis is...
Ernest et Célestine
,
Stéphane Aubier
,
Vincent Patar
,
Benjamin Renner
, 2012
The story of an unlikely friendship between a bear, Ernest, and a young mouse named Celestine....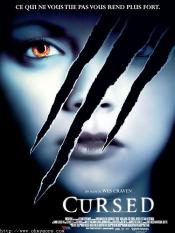 Cursed
,
Wes Craven
, 2005
Ellie has been taking care of her younger brother Jimmy since their parents death. One night after picking him up from a party they are involved in a car accident on Mullholland Drive. While trying to rescue a woman from the other car a creature attacks and kills her, also injuring both Ellie and Jimmy. After some research Jimmy realizes the creature could only have been a werewolf....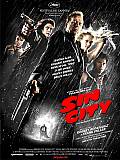 Sin City
,
Frank Miller
,
Quentin Tarantino
(special guest director),
Robert Rodriguez
, 2005
"Sin City" is four stories inter-weaved telling tales of corruption in Basin City. The first story (The Customer is always right) is short, and is based on the depression of women that they need to pay a man to feel loved when they commit suicide. The next story is Part 1 of "That Yellow Bastard" about a cop who needs to save a young girl from being raped. The third story (The Hard Goodbye) features a man taking revenge on a heartless killer who...
Deadwood
,
Ed Bianchi
(8 episodes, 2004-2006),
Daniel Minahan
(4 episodes, 2004-2006),
Davis Guggenheim
(4 episodes, 2004),
Gregg Fienberg
(4 episodes, 2005-2006),
Mark Tinker
(4 episodes, 2006),
Steve Shill
(3 episodes, 2004-2005),
Alan Taylor
(2 episodes, 2004-2005),
Michael Engler
(1 episode, 2004),
Walter Hill
(1 episode, 2004),
Michael Almereyda
(1 episode, 2005),
Timothy Van Patten
(1 episode, 2005),
Daniel Attias
(1 episode, 2006),
Adam Davidson
(1 episode, 2006),
Tim Hunter
(1 episode, 2006), 2004
...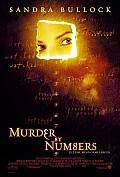 Calculs meurtriers
,
Barbet Schroeder
, 2002
Richard Haywood, a Californian high school's coolest kid, secretly teams up with another rich kid in his class, brilliant nerd Justin 'Bonaparte' Pendleton, whose erudition, specially in forensic matters, allows them to plan elaborately perfect murders, just for the kick, for which they set up Richard's marijuana supplier, their school's janitor Ray Feathers, as a psychotic serial killer. The case is assigned to detectives Cassie 'the hyena'...