Filmography from : Nicky Katt
Actor :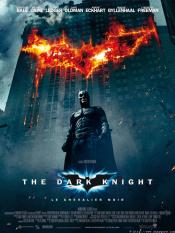 The Dark Knight : Le Chevalier noir
,
Christopher Nolan
, 2008
Set within a year after the events of Batman Begins, Batman, Lieutenant James Gordon, and new district attorney Harvey Dent successfully begin to round up the criminals that plague Gotham City until a mysterious and sadistic criminal mastermind known only as the Joker appears in Gotham, creating a new wave of chaos. Batman's struggle against the Joker becomes deeply personal, forcing him to "confront everything he believes" and improve his...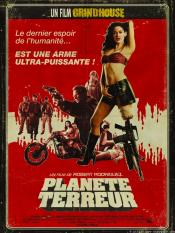 Planète terreur
,
Robert Rodriguez
, 2007
...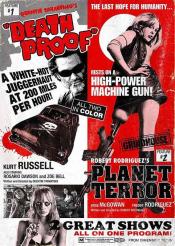 Grindhouse
,
Robert Rodriguez
(segment 'Planet Terror') (fake trailer segment 'Machete'),
Eli Roth
(fake trailer segment 'Thanksgiving'),
Quentin Tarantino
(segment 'Death Proof'),
Edgar Wright
(fake trailer segment 'Don't'),
Rob Zombie
(fake trailer segment 'Werewolf Women of the SS'), 2007
Two full length feature horror movies written by Quentin Tarantino & Robert Rodriguez put together as a two film feature. Including fake movie trailers in between both movies....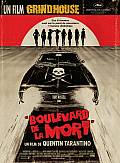 Boulevard de la mort
,
Quentin Tarantino
, 2007
...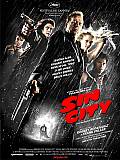 Sin City
,
Frank Miller
,
Quentin Tarantino
(special guest director),
Robert Rodriguez
, 2005
"Sin City" is four stories inter-weaved telling tales of corruption in Basin City. The first story (The Customer is always right) is short, and is based on the depression of women that they need to pay a man to feel loved when they commit suicide. The next story is Part 1 of "That Yellow Bastard" about a cop who needs to save a young girl from being raped. The third story (The Hard Goodbye) features a man taking revenge on a heartless killer who...
Insomnia
,
Christopher Nolan
, 2002
In Nightmute, Alaska, seventeen year old resident Kay Connell is found murdered. As a favor to the local Nightmute police chief, two Los Angeles Robbery Homicide police detectives, Will Dormer and Hap Eckhart, are called in to assist in the investigation. Although renowned in the police world, both Dormer and Eckhart are facing some professional issues back in Los Angeles. In Nightmute, Dormer has a major case of insomnia due to a combination of...

Phantoms
,
Joe Chappelle
, 1998
...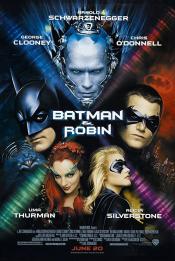 Batman & Robin
,
Joel Schumacher
, 1997
Batman and Robin are back working side-by-side to stop the villains of Gotham City, but is there tension appearing between them, especially when one villainess who calls herself Poison Ivy can make anyone fall in love with her...literally. Along with Poison Ivy, the icy Mr. Freeze is freezing anything which gets in his way from achieving his goal. ...
Doom Generation
,
Gregg Araki
, 1995
...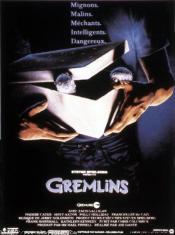 Gremlins
,
Joe Dante
, 1984
Minature green monsters tear through the small town of Kingston Falls. Hijinks ensue as a mild-mannered bank teller releases these hideous loonies after gaining a new pet and violating two of three simple rules: No water (violated), no food after midnight (violated), and no bright light. Hilarious mayhem and destruction in a town straight out of Norman Rockwell. So, when your washing machine blows up or your TV goes on the fritz, before you call...
V
,
Kevin Hooks
(3 episodes, 1984-1985),
Gilbert M Shilton
(3 episodes, 1984-1985),
Cliff Bole
(3 episodes, 1985),
Bruce Seth Green
(2 episodes, 1984),
Paul Krasny
(2 episodes, 1984),
John Florea
(2 episodes, 1985),
Walter Grauman
(1 episode, 1984),
Victor Lobl
(1 episode, 1984),
Ray Austin
(1 episode, 1985),
Earl Bellamy
(1 episode, 1985), 1984
A year after Liberation Day, courtesy of the red-dust bacteria, the humanoid, lizard-like aliens develop a resistance to the micro-organism and try to regain control of the Earth--only now some humans are knowingly working with them....