Filmography from : Nicolas Cage
Actor :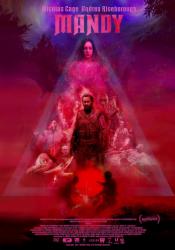 Mandy
,
Panos Cosmatos
, 2018
Taking place in 1983, Red is a lumberjack who lives in a secluded cabin in the woods. His artist girlfriend Mandy spends her days reading fantasy paperbacks. Then one day, she catches the eye of a crazed cult leader, who conjures a group of motorcycle-riding demons to kidnap her. Red, armed with a chainsaw and other weapons, stops at nothing to get her back, leaving a bloody, brutal pile of bodies in his wake....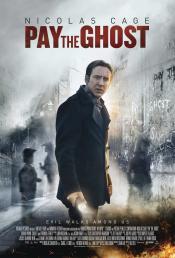 Pay the Ghost
,
Uli Edel
, 2015
One year after Mike Lawford's young son disappeared during a Halloween carnival, he is haunted by eerie images and terrifying messages he can't explain. Together with his estranged wife, he will stop at nothing to unravel the mystery and find their son-and, in doing so, he unearths a legend that refuses to remain buried in the past....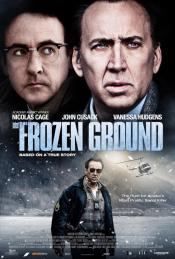 The Frozen Ground
,
Scott Walker
, 2013
The film follows Alaskan detective Glenn Flothe (Nicolas Cage) as he sets out to end the murderous rampage of Robert Hansen (John Cusack), a serial killer who has gone unnoticed for 13 years. As the bodies of street girls start to add up in Anchorage, fear strikes a chord with the public. Risking his life, Detective Flothe goes on a personal manhunt to find the killer before the next body surfaces. When a 17-year-old escapee reveals key...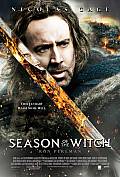 Season of the Witch
,
Dominic Sena
, 2011
...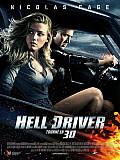 Drive Angry
,
Patrick Lussier
, 2011
In the newest 3D action-adventure from the director of MY BLOODY VALENTINE, DRIVE ANGRY stars Nicolas Cage as Milton, a hardened felon who has broken out of hell for one last chance at redemption. Intent on stopping a vicious cult who murdered his daughter, he has three days to stop them before they sacrifice her baby beneath a full moon. He's joined by Piper (Amber Heard) – a young, sexy waitress who liberates her ex-boyfriend's cherry-red...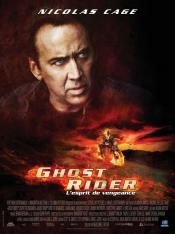 Ghost Rider: Spirit of Vengeance
,
Mark Neveldine
(as Neveldine),
Brian Taylor
(as Taylor), 2011
It has been several years since making a deal with the Devil and Johnny Blaze (Nicolas Cage), living in self-imposed isolation, finds himself as the only person who can help save 10-year-old Danny – and ultimately the world – thanks to his unwanted and uncontrollable power – his ability to transform into the hell-on-wheels monster known as The Ghost Rider...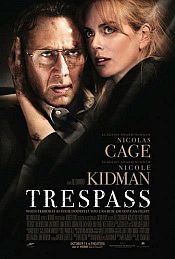 Trespass
,
Joel Schumacher
, 2011
Husband (Cage) and wife (Kidman) are taken hostage by extortionists and a cycle of betrayal and deception emerges in the pressured conditions....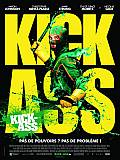 Kick-Ass
,
Matthew Vaughn
, 2010
Dave Lizewski is an unnoticed high school student and comic book fan with a few friends and who lives alone with his father. His life is not very difficult and his personal trials not that overwhelming. However, one day he makes the simple decision to become a super-hero even though he has no powers or training....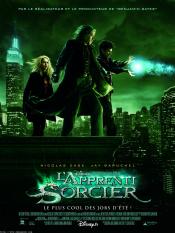 The Sorcerer's Apprentice
,
Jon Turteltaub
, 2010
Balthazar Blake is a master sorcerer in modern-day Manhattan trying to defend the city from his arch-nemesis, Maxim Horvath. Balthazar can't do it alone, so he recruits Dave Stutler, a seemingly average guy who demonstrates hidden potential, as his reluctant protégé. The sorcerer gives his unwilling accomplice a crash course in the art and science of magic, and together, these unlikely partners work to stop the forces of darkness. It'll take...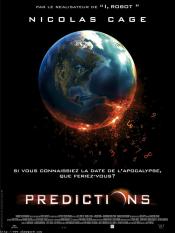 Knowing
,
Alex Proyas
, 2009
Fast forward 50 years to the present: A new generation of students examines the contents of the time capsule and the girl's cryptic message ends up in the hands of young Caleb Myles. But it is Caleb's father, professor Ted Myles(Nicolas Cage), who makes the startling discovery that the encoded message predicts with pinpoint accuracy the dates, death tolls and coordinates of every major disaster of the past 50 years. As Ted further unravels...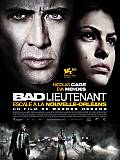 The Bad Lieutenant: Port of Call - New Orleans
,
Werner Herzog
, 2009
...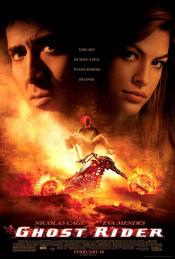 Ghost Rider
,
Mark Steven Johnson
, 2007
When the motorcyclist Johnny Blaze finds that his father Barton Blaze has terminal cancer, he accepts a pact with Mephistopheles, giving his soul for the health of his beloved father. But the devil deceives him, and Barton dies in a motorcycle accident during an exhibition. Johnny leaves the carnival, his town, his friends, and his girlfriend Roxanne. Many years later, Johnny Blaze becomes a famous motorcyclist, who risks his life in his shows,...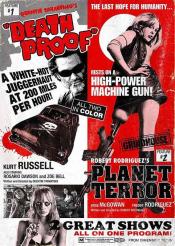 Grindhouse
,
Robert Rodriguez
(segment 'Planet Terror') (fake trailer segment 'Machete'),
Eli Roth
(fake trailer segment 'Thanksgiving'),
Quentin Tarantino
(segment 'Death Proof'),
Edgar Wright
(fake trailer segment 'Don't'),
Rob Zombie
(fake trailer segment 'Werewolf Women of the SS'), 2007
Two full length feature horror movies written by Quentin Tarantino & Robert Rodriguez put together as a two film feature. Including fake movie trailers in between both movies....
National Treasure: Book of Secrets
,
Jon Turteltaub
, 2007
...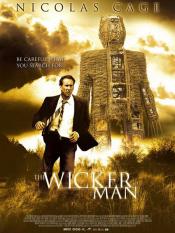 The Wicker Man
,
Neil LaBute
(as Neil Labute), 2006
A sheriff investigating the disappearance of a young girl from a small island discovers there's a larger mystery to solve among the island's secretive, neo-pagan community....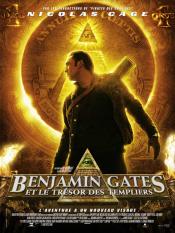 National Treasure
,
Jon Turteltaub
, 2004
Benjamin Franklin Gates descends from a family of treasure-seekers who've all hunted for the same thing: a war chest hidden by the Founding Fathers after the Revolutionary War. Ben's close to discovering its whereabouts, as is his competition, but the FBI is also hip to the hunt....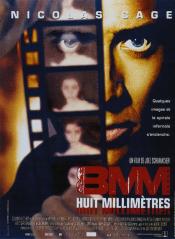 8MM
,
Joel Schumacher
, 1999
Private investigator Tom Welles is hired by the recently widowed Mrs. Christian who has found a startling pornographic film in her late husband's possessions. In the film a teenage girl is apparently killed and Welles is pretty sure it's a genuine snuff film. He takes the case, first going through records of runaways finally identifying the girl and learning that she may have run off to California. There he enters the seedy underworld of...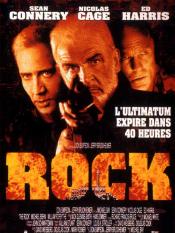 The Rock
,
Michael Bay
, 1996
Stanley Goodspeed, who lives in Washington D.C., is a biochemist who works for the FBI. Soon after his fiancée Carla Pestalozzi announces that she is pregnant, Stanley gets a call from FBI director James Womack. Womack tells Stanley that San Francisco's Alcatraz Island has been taken hostage, along with 81 tourists, by marine General Francis Xavier Hummel who, for years, has been protesting the government's refusal to pay benefits to families...