Filmography from : Nicoletta Elmi
Actor :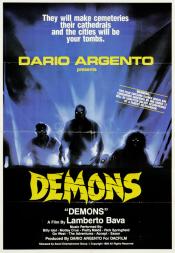 Dèmoni
,
Lamberto Bava
, 1985
A mysterious man in a metallic mask (actually the assistant director) is handing out free tickets to the premiere of a film entitled _Demons_ at a new cinema renovated from an old gothic structure. Cheryl and her best friend decide to skip music class to see the movie. A bald, black pimp and several of his whores are bothering people in the lobby. One tries on a demon mask, and it cuts her face. The cut will not go away, and eventually starts to...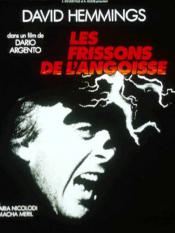 Profondo rosso
,
Dario Argento
, 1975
A psychic who can read minds picks up the thoughts of a murderer in the audience and soon becomes a victim. An English pianist gets involved in solving the murders, but finds many of his avenues of inquiry cut off by new murders, and he begins to wonder how the murderer can track his movements so closely. ...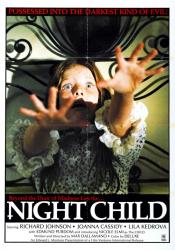 Il medaglione insanguinato (Perche?!)
,
Massimo Dallamano
, 1975
The titular medallion is a gift presented to young Nicole Elmi. Once the girl places the gift around her neck, she is possessed by the spirit of a dead child who was a murderess....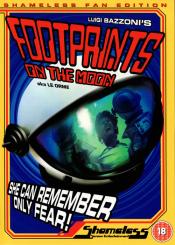 Le orme
,
Luigi Bazzoni
,
Mario Fanelli
(uncredited), 1975
A woman is tormented by strange dreams of astronauts on the moon. She visits a deserted seaside town whose inhabitants know her even though she does not know them....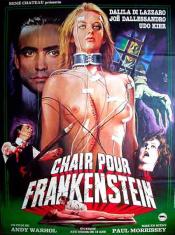 Flesh for Frankenstein
,
Paul Morrissey
,
Antonio Margheriti
(credited on some italian prints for quota purposes), 1973
In Serbia, Baron Frankenstein lives with the Baroness and their two children. He dreams of a super-race, returning Serbia to its grand connections to ancient Greece. In his laboratory, assisted by Otto, he builds a desirable female body, but needs a male who will be superbody and superlover. He thinks he has found just the right brain to go with a body he's built, but he's made an error, taking the head of a asexual aesthete. Meanwhile, the...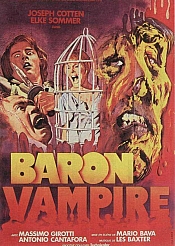 Gli orrori del castello di Norimberga
,
Mario Bava
, 1972
A young man, Peter, returns to Austria in search of his heritage. There he visits the castle of an ancestor, a sadistic Baron who was cursed to a violent death by a witch whom the Baron had burned at the stake. Peter reads aloud the incantation that causes Baron Blood to return and continue his murderous tortures....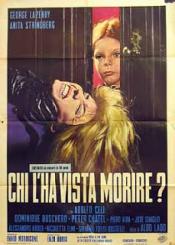 Chi l'ha vista morire?
,
Aldo Lado
, 1972
A young girl is brutally murdered somewhere in France. Sometime later, the same thing happens to the daughter of a well-known sculptor. This time the parents (the sculptor and his wife) start investigating, and soon find they are in way over their head. Meanwhile, the body-count keeps rising as the killer now starts butchering all those who find out too much... ...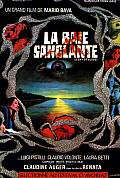 Ecologia del delitto
,
Mario Bava
, 1971
...