Filmography from : Nikki Moore
Actor :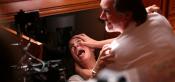 Crawlspace
,
Josh Stolberg
, 2013
...
Kiss the Abyss
,
Ken Winkler
, 2012
...
Scary or Die
,
Bob Badway
(segment director),
Michael Emanuel
(segments 'Clowned', 'Lover Come Back', 'The Crossing'),
Igor Meglic
(segment 'Taejung's Lament'), 2012
The creation of filmmaker Michael Emanuel, SCARY OR DIE tells five interwoven horror stories that take place in and around the "City of Angels". A flesh-eating clown desperately trying to protect the person he craves the most, A dirty cop and a hit gone wrong with a vengeful Necromancer, a beautiful but mysterious woman and a lonely man looking for love in all the wrong places, a gruesome blood splattered uprising of Illegal Mexican Zombies, and...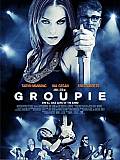 Groupie
,
Mark L Lester
, 2010
...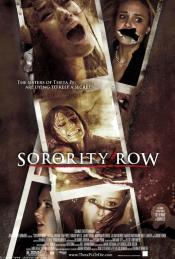 Sorority Row
,
Stewart Hendler
, 2009
When five sorority sisters of Theta Pi cause the death of one of their own during a foolish prank gone wrong, they conspire to discard the evidence and never speak of the nightmare again. But when a mysterious killer targets the group a year later with a series of bizarre attacks, the women find themselves fighting for their own lives amidst the revelry of an out of control graduation party. Based on the original screenplay, Seven Sisters, this...