Filmography from : Nimrod Antal
Director :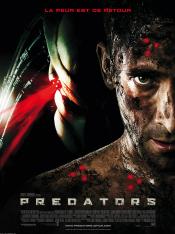 Predators
,
Nimród Antal
, 2010
Royce, a mercenary, reluctantly leads a group of elite warriors who come to realize they've been brought together on an alien planet… as prey. With the exception of a disgraced physician, they are all cold-blooded killers – mercenaries, Yakuza, convicts, death squad members – human "predators" that are now being systemically hunted and eliminated by a new breed of alien Predators....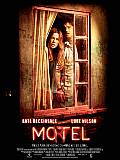 Vacancy
,
Nimród Antal
, 2007
...
Actor :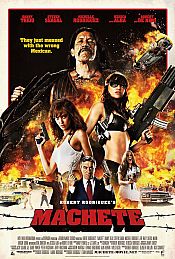 Machete
,
Ethan Maniquis
,
Robert Rodriguez
, 2010
Three years ago in Mexico, determined Federale Machete is betrayed and set-up by his boss, resulting in his wife and child being murdered by drug kingpin Torrez. Now, in Texas, Machete resurfaces when hired to assassinate Senator McLaughlin, an extreme advocate against illegal immigration. Once again betrayed and set-up, Machete plots his revenge against the men who've wronged him with the help of resistance fighter Luz, ICE Agent Sartana, and...