Filmography from : Nyree Dawn Porter
Actor :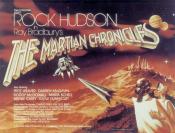 Les Chroniques martiennes
,
Michael Anderson
(3 episodes, 1980), 1980
Earth sends its first manned probe to Mars in 1999, and a jealous Martian murders the two astronauts when his wife has erotic dreams of meeting them. Members of a subsequent expedition are hypnotized into believing that they have landed in the childhood community of their leader and have been reunited with deceased family and friends, and they are poisoned by the Martians. Col. John Wilder leads a third expedition and learns that a chicken pox...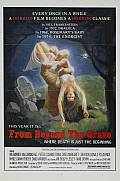 Frissons d'outre-tombe
,
Kevin Connor
, 1974
Anthology film from Amicus adapted from four short stories by R. Chetwynd-Hayes strung together about an antique dealer (Peter Cushing) who owns a shop called Temptations Ltd. and the fate that befalls his customers who try to cheat him. Stories include "The Gate Crasher" with David Warner who frees an evil enity from an antique mirror, "An Act of Kindness" featuring Donald Pleasence, "The Elemental", and "The Door"....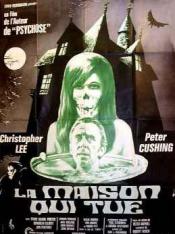 La maison qui tue
,
Peter Duffell
, 1971
A Scotland Yard investigator looks into four mysterious cases involving an unoccupied house: 1) A writer encounters a strangler of his own creation, 2) Two men are obsessed with a wax figure of a woman from their past, 3) A little girl displays an interest in witchcraft, and 4) A film actor discovers a cloak which gives him a vampire's powers. ...