Filmography from : Octavia Spencer
Actor :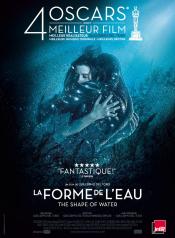 La Forme de l'eau
,
Guillermo del Toro
, 2017
From master storyteller Guillermo del Toro comes THE SHAPE OF WATER, an otherworldly fable set against the backdrop of Cold War era America circa 1962. In the hidden high-security government laboratory where she works, lonely Elisa (Sally Hawkins) is trapped in a life of isolation. Elisa's life is changed forever when she and co-worker Zelda (Octavia Spencer) discover a secret classified experiment. Rounding out the cast are Michael Shannon,...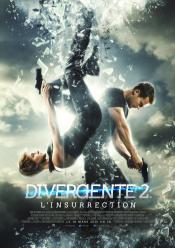 Divergente 2 : L'Insurrection
,
Robert Schwentke
, 2015
One choice can transform you-or it can destroy you. But every choice has consequences, and as unrest surges in the factions all around her, Tris Prior must continue trying to save those she loves--and herself--while grappling with haunting questions of grief and forgiveness, identity and loyalty, politics and love. Tris's initiation day should have been marked by celebration and victory with her chosen faction; instead, the day ended with...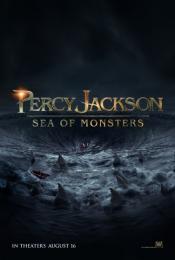 Percy Jackson : La Mer des monstres
,
Thor Freudenthal
, 2013
In order to restore their dying safe haven, the son of Poseidon and his friends head into the Sea of Monsters to find the mythical Golden Fleece....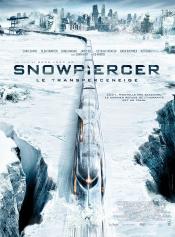 Snowpiercer: Le Transperceneige
,
Bong Joon Ho
, 2013
After a failed experiment to stop global warming, an Ice Age kills off all life on the planet except for the inhabitants of the Snow Piercer, a train that travels around the globe and is powered by a sacred perpetual-motion engine. A class system evolves on the train but a revolution brews....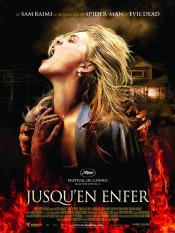 Jusqu'en enfer
,
Sam Raimi
, 2009
DRAG ME TO HELL tells the story of Christine Brown (Alison Lohman), an ambitious L.A. loan officer with a charming boyfriend, Professor Clay Dalton (Justin Long). Life is good until the mysterious Mrs. Ganush (Lorna Raver) enters their lives…and everything begins to unravel. When her loan is denied and she loses her house, the shamed Mrs. Ganush places the powerful curse of the Lamia on Christine, transforming her life into a living...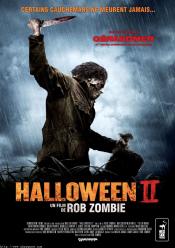 Halloween II
,
Rob Zombie
, 2009
Haddonfield, Illinois. While Laurie Strode is brought to hospital in shock after her recent encounter with her brother, Michael Myers continues to stalk her. Wilder and more terrifying as ever, his murderous rampage is only beginning......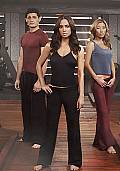 Dollhouse
,
David Solomon
(6 episodes, 2009-2010),
Joss Whedon
(3 episodes, 2009),
Tim Minear
(2 episodes, 2009-2010),
Félix Enríquez Alcalá
(2 episodes, 2009),
Dwight H Little
(2 episodes, 2009),
David Straiton
(2 episodes, 2009),
John Cassaday
(1 episode, 2009),
James A Contner
(1 episode, 2009),
Steven S DeKnight
(1 episode, 2009),
Jonathan Frakes
(1 episode, 2009),
Marita Grabiak
(1 episode, 2009),
Rod Hardy
(1 episode, 2009),
Elodie Keene
(1 episode, 2009),
Allan Kroeker
(1 episode, 2009),
Wendey Stanzler
(1 episode, 2009),
Terrence O'Hara
(1 episode, 2010), 2009
The show follows an organization that employs mind-wiped DNA-altered humans known as Dolls who are implanted with false memories and skills for various missions and tasks. When they are not 'at work' they are living in a real life Dollhouse which gives the show the name. One of those mind-wiped humans, a young woman named Echo, is slowly starting to become aware of herself and what's going on - all the while somebody on the outside is trying to...
Spider-Man
,
Sam Raimi
, 2002
...
Pulse
,
Jim Sonzero
, 0
...