Filmography from : Olivia Cooke
Actor :
Ready Player One
,
Steven Spielberg
, 2018
In the year 2045, the real world is a harsh place. The only time Wade Watts (Tye Sheridan) truly feels alive is when he escapes to the OASIS, an immersive virtual universe where most of humanity spends their days. In the OASIS, you can go anywhere, do anything, be anyone-the only limits are your own imagination. The OASIS was created by the brilliant and eccentric James Halliday (Mark Rylance), who left his immense fortune and total control of...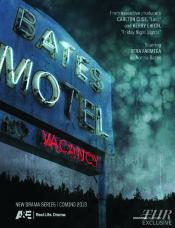 Bates Motel
,
Tucker Gates
(17 episodes, 2013-2017),
Ed Bianchi
(4 episodes, 2013-2015),
Phil Abraham
(3 episodes, 2015-2017),
Nestor Carbonell
(3 episodes, 2015-2017),
Tim Southam
(3 episodes, 2015-2016),
Sarah Boyd
(3 episodes, 2016-2017),
Roxann Dawson
(2 episodes, 2014-2015),
Christopher Nelson
(2 episodes, 2014-2015),
Olatunde Osunsanmi
(2 episodes, 2016-2017),
SJ Clarkson
(1 episode, 2013),
Paul A Edwards
(1 episode, 2013),
Johan Renck
(1 episode, 2013),
David Straiton
(1 episode, 2013),
John David Coles
(1 episode, 2014),
Lodge Kerrigan
(1 episode, 2014),
TJ Scott
(1 episode, 2016),
Stephen Surjik
(1 episode, 2016),
Steph Green
(1 episode, 2017),
Freddie Highmore
(1 episode, 2017),
Max Thieriot
(1 episode, 2017), 2017
A modern re-imagining and prequel to the movie Psycho (1960). This story begins with the earlier years of a teenage Norman Bates and his mother Norma who live in an old house overlooking the adjoining motel which they are renovating. The house and hotel both come with secrets of their own as does the new town which the Bates' now call home....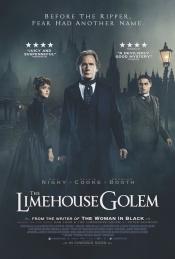 The Limehouse Golem
,
Juan Carlos Medina
, 2016
A series of murders has shaken the community to the point where people believe that only a legendary creature from dark times - the mythical so-called Golem - must be responsible....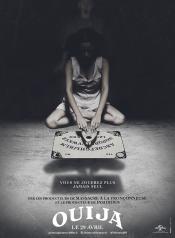 Ouija
,
Stiles White
, 2014
A girl is mysteriously killed after recording herself playing with an ancient Ouija Board, which leads to a close group of friends to investigate this board. They later find out that some things aren't meant to be played with, especially the 'other side'....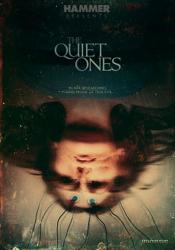 The Quiet Ones
,
John Pogue
, 2014
Story of an unorthodox professor who uses controversial methods and leads his best students off the grid to take part in a dangerous experiment: to create a poltergeist. Based on the theory that paranormal activity is caused by human negative energy, the rogue scientists perform a series of tests on a young patient, pushing her to the edge of sanity. As frightening occurrences begin to take place with shocking and gruesome consequences, the...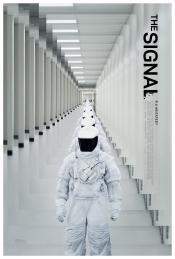 The Signal
,
William Eubank
, 2014
On a road trip, Nic and two friends are drawn to an isolated area by a computer genius. When everything suddenly goes dark, Nic regains consciousness - only to find himself in a waking nightmare....