Filmography from : Christopher Nelson
Director :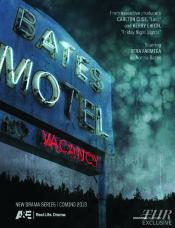 Bates Motel
,
Tucker Gates
(17 episodes, 2013-2017),
Ed Bianchi
(4 episodes, 2013-2015),
Phil Abraham
(3 episodes, 2015-2017),
Nestor Carbonell
(3 episodes, 2015-2017),
Tim Southam
(3 episodes, 2015-2016),
Sarah Boyd
(3 episodes, 2016-2017),
Roxann Dawson
(2 episodes, 2014-2015),
Christopher Nelson
(2 episodes, 2014-2015),
Olatunde Osunsanmi
(2 episodes, 2016-2017),
SJ Clarkson
(1 episode, 2013),
Paul A Edwards
(1 episode, 2013),
Johan Renck
(1 episode, 2013),
David Straiton
(1 episode, 2013),
John David Coles
(1 episode, 2014),
Lodge Kerrigan
(1 episode, 2014),
TJ Scott
(1 episode, 2016),
Stephen Surjik
(1 episode, 2016),
Steph Green
(1 episode, 2017),
Freddie Highmore
(1 episode, 2017),
Max Thieriot
(1 episode, 2017), 2013
A modern re-imagining and prequel to the movie Psycho (1960). This story begins with the earlier years of a teenage Norman Bates and his mother Norma who live in an old house overlooking the adjoining motel which they are renovating. The house and hotel both come with secrets of their own as does the new town which the Bates' now call home....
Writer :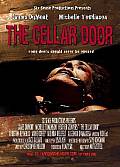 The Cellar Door
,
Matt Zettell
, 2007
Rudy, a strong-willed woman, awakens in a small wooden cell. Herman, a deranged serial killer who looks like your mother's accountant, slips some food into her cell. He collects women, keeping little mementos of them, like hair, urine, and blood. For the next several weeks he keeps Rudy locked in her cell in the basement of his house. Everybody thinks she is dead; there is no hope of rescue. Herman tries to torment Rudy into loving him. Out...
Actor :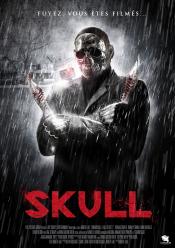 Skull
,
Robert Hall
, 2011
ChromeSkull: Laid to Rest 2 picks up three months after we last left ChromeSkull (Principe) at the end of the original Laid to Rest. Tommy (Dekker), who's struggling to come to terms with his encounter with the masked killer, has now gone missing courtesy of the maniacal Preston (Green), a mysterious player in the sequel with a sinister connection to ChromeSkull. Meanwhile, our killer has set his sights on a new girl, Jess (Michaels), and...
The Rage
,
Robert Kurtzman
, 2007
...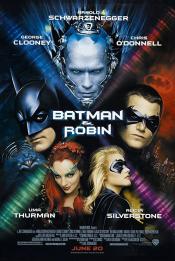 Batman & Robin
,
Joel Schumacher
, 1997
Batman and Robin are back working side-by-side to stop the villains of Gotham City, but is there tension appearing between them, especially when one villainess who calls herself Poison Ivy can make anyone fall in love with her...literally. Along with Poison Ivy, the icy Mr. Freeze is freezing anything which gets in his way from achieving his goal. ...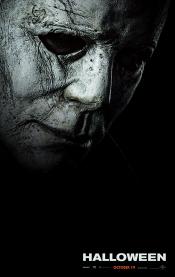 Halloween
,
David Gordon Green
, 0
Laurie Strode comes to her final confrontation with Michael Myers, the masked figure who has haunted her since she narrowly escaped his killing spree on Halloween night four decades ago....