Filmography from : Pat Healy
Actor :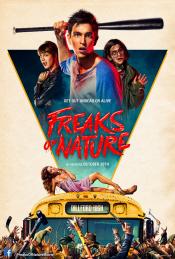 Freaks of Nature
,
Robbie Pickering
, 2015
In 'Freaks of Nature,' we welcome you to Dillford, where three days ago, everything was peaceful and business as usual: the vampires were at the top of the social order, the zombies were at the bottom, and the humans were getting along in the middle. But this delicate balance was ripped apart when the alien apocalypse arrived in Dillford and put an end to all the harmony. Now it's humans vs. vampires vs. zombies in all-out, blood-sucking,...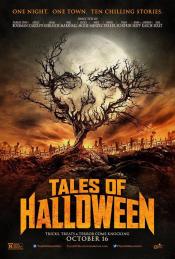 Tales of Halloween
,
Darren Lynn Bousman
(segment 'The Night Billy Raised Hell'),
Axelle Carolyn
(segment 'Grim Grinning Ghost'),
Adam Gierasch
(segment 'Trick'),
Andrew Kasch
(segment 'This Means War'),
Neil Marshall
(segment 'Bad Seed'),
Lucky McKee
(segment 'Ding Dong'),
Mike Mendez
(segment 'Friday the 31st'),
Dave Parker
(segment 'Sweet Tooth') (as David Parker),
Ryan Schifrin
(segment 'The Ransom of Rusty Rex'),
John Skipp
(segment 'This Means War'),
Paul Solet
(segment 'The Weakthe Wicked'), 2015
Ten stories are woven together by their shared theme of Halloween night in an American suburb, where ghouls, imps, aliens and axe murderers appear for one night only to terrorize unsuspecting residents....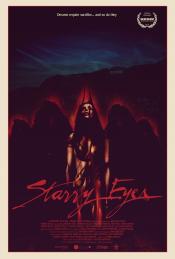 Starry Eyes
,
Kevin Kölsch
,
Dennis Widmyer
, 2014
Determined to make it as an actress in Hollywood, Sarah Walker spends her days working a dead-end job, enduring petty friendships and going on countless casting calls in hopes of catching her big break. After a series of strange auditions, Sarah lands the leading role in a new film from a mysterious production company. But with this opportunity comes bizarre ramifications that will transform her both mentally and physically into something...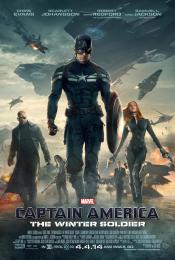 Captain America: Le soldat de l'hiver
,
Anthony Russo
,
Joe Russo
, 2014
As Steve Rogers struggles to embrace his role in the modern world and teams up with Natasha Romanoff, aka Black Widow, to battle a powerful yet shadowy enemy in present-day Washington, D.C....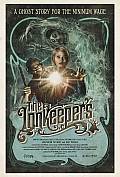 The Innkeepers
,
Ti West
, 2011
After over one hundred years in business, The Yankee Pedlar Hotel is about to close its doors for good. The last remaining clerks, Claire (Sara Paxton), a twenty-something that has come to terms with her lot in life, and Luke (Pat Healy), a computer-smart loner, are convinced that the hotel is haunted and are determined to prove it. As time ticks down to the final days of operation, mysterious guests check in including Leanne Rease-Jones (Kelly...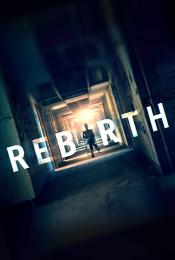 Rebirth
,
Karl Mueller
, 0
A white-collar suburban father Kyle (Fran Kranz) who is surprised at his office by long-lost college buddy Zack (Adam Goldberg). Zack is as wild and crazy as ever, brimming with excitement about the self-actualization program he's just finished called Rebirth. He talks Kyle into going on a weekend-long Rebirth retreat,handing over his keys, wallet, and phone. Thus begins his journey down a bizarre rabbit hole of psychodrama, seduction, and...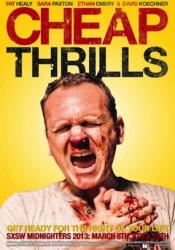 Cheap Thrills
,
EL Katz
, 0
Cheap Thrills follows Craig (Pat Healy), a struggling family man who loses his low-wage job and is threatened with eviction. In an effort to delay facing the music at home, he heads to a local bar and encounters an old friend (Ethan Embry). The two friends are roped into a round of drinks by a charismatic and obscenely wealthy stranger (David Koechner) along with his mysterious wife (Sara Paxton). The couple engages the two friends in a series...