Filmography from : Patrick Mower
Actor :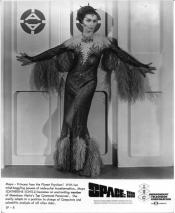 Space: 1999
,
Charles Crichton
(14 episodes, 1975-1976),
Ray Austin
(9 episodes, 1975-1976),
Tom Clegg
(5 episodes, 1976-1977),
David Tomblin
(4 episodes, 1975-1976),
Bob Kellett
(3 episodes, 1975-1976),
Val Guest
(3 episodes, 1976-1977),
Lee H Katzin
(2 episodes, 1975),
Bob Brooks
(2 episodes, 1976-1977),
Peter Medak
(2 episodes, 1976-1977),
Kevin Connor
(2 episodes, 1976),
Robert Lynn
(2 episodes, 1976), 1977
In 1999, Moonbase Alpha, nestled in the Lunar crater Plato, is a scientific research colony and watchdog over silos of atomic waste from Earth stored on the Moon's far side. On September 13, 1999, magnetic energy builds to cause an explosive chain-reaction of the waste, blasting the Moon out of Earth orbit and off the plane of the ecliptic, out of the Solar System. The inhabitants of Moonbase Alpha are unable to return to Earth and must survive...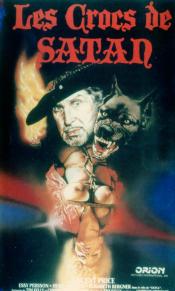 Cry of the Banshee
,
Gordon Hessler
, 1970
In seventeenth century England Lord Whitman wages unending war on what he sees as the ever-present scourge of witchcraft, and many local villagers have suffered at his hands. But one victim uses her occult powers to curse his family, enlisting unknowing help from one of the household....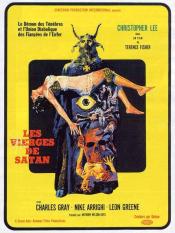 The Devil Rides Out
,
Terence Fisher
, 1968
In the countryside of England, the Duc de Richleau a.k.a Nicholas welcomes his old friend Rex Van Ryn that has flown to meet him and Simon Aron, who is the son of an old friend of them that had passed away but charged them the task of watching the youngster. Nicholas and Rex unexpectedly visit Simon that is receiving twelve mysterious friends. Sooner Nicholas, who is proficient in black magic, learns that the guests are member of a satanic cult...