Filmography from : Paul Hurst
Actor :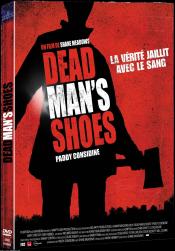 Dead Man's Shoes
,
Shane Meadows
, 2004
Richard returns home from military service to a small town in the Midlands. He has one thing on his mind: revenge. Payback for the local bullies who did some very bad things to his brother. At first his campaign employs guerrilla tactics, designed to frighten the men and put them ill at ease. But then he steps up his operation, and one by one these local tough guys are picked off by the terrifying angel of vengeance that Richard has become. ...
Island of Lost Souls
,
Erle C Kenton
, 1932
After his ship goes down, Edward Parker is rescued at sea. Parker gets into a fight with Captain Davies of the Apia and the Captain tosses him overboard while making a delivery to the tiny tropical island of Dr. Moreau. Parker discovers that Moreau has good reason to be so secretive on his lonely island. The doctor is a whip-cracking task master to a growing population of his own gruesome human/animal experiments. He does have one prize result,...