Filmography from : Peter Mullan
Actor :
Westworld
,
Richard J Lewis
(6 episodes, 2016-2022),
Jonathan Nolan
(3 episodes, 2016-2020),
Frederick EO Toye
(3 episodes, 2016-2018),
Vincenzo Natali
(2 episodes, 2016-2018),
Stephen Williams
(2 episodes, 2016-2018),
Paul Cameron
(2 episodes, 2020-2022),
Jennifer Getzinger
(2 episodes, 2020),
Craig William Macneill
(2 episodes, 2022),
Jonny Campbell
(1 episode, 2016),
Michelle MacLaren
(1 episode, 2016),
Neil Marshall
(1 episode, 2016),
Uta Briesewitz
(1 episode, 2018),
Lisa Joy
(1 episode, 2018),
Nicole Kassell
(1 episode, 2018),
Tarik Saleh
(1 episode, 2018),
Craig Zobel
(1 episode, 2018),
Anna Foerster
(1 episode, 2020),
Amanda Marsalis
(1 episode, 2020),
Helen Shaver
(1 episode, 2020),
Hanelle M Culpepper
(1 episode, 2022),
Meera Menon
(1 episode, 2022),
Andrew Seklir
(1 episode, 2022), 2016
Westworld isn't your typical amusement park. Intended for rich vacationers, the futuristic park allows its visitors to live out their most primal fantasies with the robotic "hosts." However, the robotic hosts have evolved an artificial consciousness that is similar to, yet diverges from, human consciousness. No matter how illicit the fantasy may be, there are no consequences for the park's guests, allowing for any wish to be indulged; but there...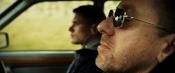 The Liability
,
Craig Viveiros
, 2012
When 19-year-old Adam agrees to do a day's driving for his mum's gangster boyfriend Peter, it takes him on a 24-hour journey into a nightmarish world of murder, sex trafficking and revenge, in the company of aging hit man Roy....
Cheval de guerre
,
Steven Spielberg
, 2011
Follows a young man named Albert and his horse, Joey, and how their bond is broken when Joey is sold to the cavalry and sent to the trenches of World War One. Despite being too young to enlist, Albert heads to France to save his friend. ...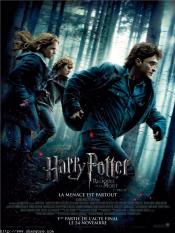 Harry Potter et les Reliques de la Mort : partie 1
,
David Yates
, 2010
...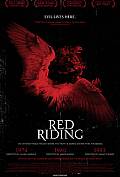 The Red Riding Trilogy: 1974
,
Julian Jarrold
, 2009
...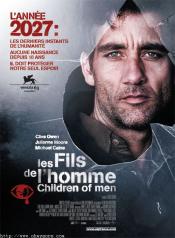 Les Fils de l'homme
,
Alfonso Cuarón
, 2006
World divisions, chaos and anarchy, these are the ways the world and the last remaining inhabitants are checking out. No child has been born for eighteen years. Human life and its moral self is eroding into extinction. Set in Britain in the year 2027, this is Theodore Faron finding his ghosts coming back to haunt his fruitless life, in the form of an underground band of rebels The Fishes. Unwittingly drawn into their plight, learning who can be...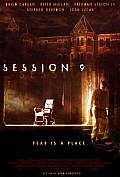 Session 9
,
Brad Anderson
, 2001
The workers--Gordon (Peter Mullan), the troubled owner who has a wife and baby that he desperately needs to support; Phil (David Caruso), a crew chief who mourns his lost girlfriend by smoking marijuana; Hank (Josh Lucas), the cocky gambler who stole Phil's woman; Mike (Stephen Gevedon), a privileged law student who is fascinated with the hospital's history; and Jeff (Brendan Sexton III), Gordon's naïve nephew--begin to unravel and give in to...
Trainspotting
,
Danny Boyle
, 1996
...
Braveheart
,
Mel Gibson
, 1995
...
Petits meurtres entre amis
,
Danny Boyle
, 1994
To avoid spoiling the movie this plot summary is very brief. It starts when three people living together in a four bedroom flat are looking for a house mate. The interviews they conduct are very unorthodox and very funny. Eventually the three agree on one prospective tenant. He moves in, locks his door, and is not seen again. After a couple of days the three become curious and break in to his room. What follows is an amazing piece of cinema and...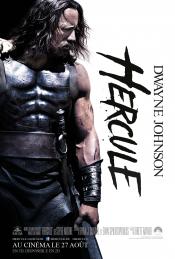 Hercule
,
Brett Ratner
, 0
Having endured his legendary twelve labors, Hercules, the Greek demigod, has his life as a sword-for-hire tested when the King of Thrace and his daughter seek his aid in defeating a tyrannical warlord....