Filmography from : Philip Baker Hall
Actor :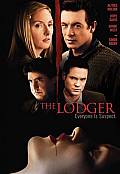 The Lodger
,
David Ondaatje
, 2009
THE LODGER follows a grizzled detective on the trail of a ruthless killer intent on slaughtering prostitutes along West Hollywood's Sunset Strip. It appears that the murderer's grisly methods are identical to that of London's infamous 19th century psychopath Jack the Ripper - a relentless serial killer who was never caught by police. To make matters worse, the detective soon notices the parallels between the crimes committed by the West...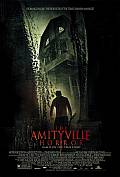 The Amityville Horror
,
Andrew Douglas
, 2005
...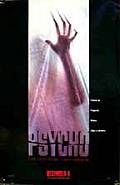 Psycho
,
Gus Van Sant
, 1998
...
The Truman Show
,
Peter Weir
, 1998
...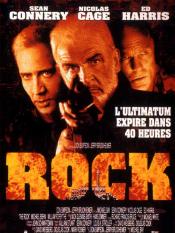 The Rock
,
Michael Bay
, 1996
Stanley Goodspeed, who lives in Washington D.C., is a biochemist who works for the FBI. Soon after his fiancée Carla Pestalozzi announces that she is pregnant, Stanley gets a call from FBI director James Womack. Womack tells Stanley that San Francisco's Alcatraz Island has been taken hostage, along with 81 tourists, by marine General Francis Xavier Hummel who, for years, has been protesting the government's refusal to pay benefits to families...
Ghostbusters II
,
Ivan Reitman
, 1989
Five years after the events of the first film, the Ghostbusters have been plagued by lawsuits and court orders, and their once-lucrative business is bankrupt. However, when Dana begins to have ghost problems again, the boys come out of retirement only to be promptly arrested. The Ghostbusters discover that New York is once again headed for supernatural doom, with a river of ectoplasmic slime bubbling beneath the city and an ancient sorcerer...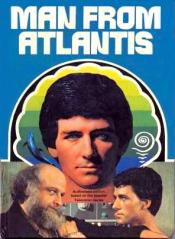 Man from Atlantis
,
David Moessinger
(2 episodes, 1977-1978),
Virgil W Vogel
(2 episodes, 1977),
Edward M Abroms
(1 episode, 1977),
Reza Badiyi
(1 episode, 1977),
Richard Benedict
(1 episode, 1977),
Dann Cahn
(1 episode, 1977),
Barry Crane
(1 episode, 1977),
Marc Daniels
(1 episode, 1977),
Robert Douglas
(1 episode, 1977),
Charles S Dubin
(1 episode, 1977),
Harry Harris
(1 episode, 1977),
Lee H Katzin
(1 episode, 1977),
Michael O'Herlihy
(1 episode, 1977),
Dennis Donnelly
(1 episode, 1978),
Paul Krasny
(1 episode, 1978), 1978
Mark Harris is the lone survivor of the legendary sunken continent of Atlantis. Having adapted to life underwater, Mark possesses webbed hands, light-sensitive eyes, and the ability to swim at low depths in the sea for long periods. He draws strength from water and can overpower most ordinary men. Mark assists an institute for undersea research operated by his human friends, Dr. Elizabeth Merrill and C.W. Crawford, and joins Dr. Merrill in...