Filmography from : Philip Hersh
Actor :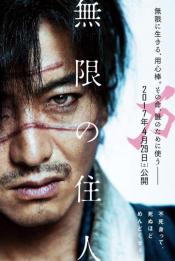 Mugen no jûnin
,
Takashi Miike
, 2017
Manji, a highly skilled samurai, becomes cursed with immortality after a legendary battle. Haunted by the brutal murder of his sister, Manji knows that only fighting evil will regain his soul. He promises to help a young girl named Rin avenge her parents, who were killed by a group of master swordsmen led by ruthless warrior Anotsu. The mission will change Manji in ways he could never imagine - the 100th film by master director Takashi Miike....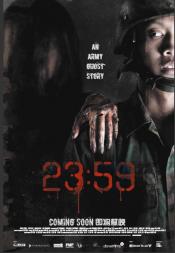 23:59
,
Gilbert Chan
, 2011
A rumor had been circulating like wild fire amongst the soldiers. A mad woman living on the island had died at the exact hour of 23:59, and it is believed that her spirit had returned to haunt the soldiers at the exact same time. One of the recruits, Tan, the introverted platoon outcast, is adamant that he will be the next victim of the mad woman's spirit. He tries to convince his buddy Jeremy that the woman's spirit has been visiting...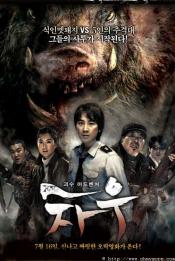 Chawu
,
Jeong-won Shin
, 2009
One day in a small and peaceful village Sameri, boasting no criminal cases for 10 years, a terrible accident happens. Ecologists studying wild animals on a nearby mountain discover a collection of dismembered body parts. Policeman Kim Kang-su, just transferred to Sameri from Seoul, takes the case. The victim turns out to be a grand-daughter of Chun Il-man, who was once a legendary hunter. Chun is convinced that it wasn't a human that murdered...
Merantau
,
Gareth Evans
, 2009
In Minangkabau, West Sumatera, Yuda a skilled practitioner of Silat Harimau is in the final preparations to begin his "Merantau" a century's old rites-of-passage to be carried out by the community's young men that will see him leave the comforts of his idyllic farming village and make a name for himself in the bustling city of Jakarta. After a series of setbacks leave Yuda homeless and uncertain about his new future, a chance encounter results...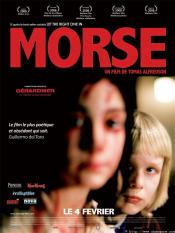 Låt den rätte komma in
,
Tomas Alfredson
, 2008
A fragile, anxious boy, 12-year-old Oskar is regularly bullied by his stronger classmates but never strikes back. The lonely boy's wish for a friend seems to comes true when he meets Eli, also 12, who moves in next door to him. But Eli's arrival coincides with a series of gruesome deaths and attacks. Though Oskar realizes that she's a vampire, his friendship with her is stronger than his fear... Swedish filmmaker Tomas Alfredson weaves...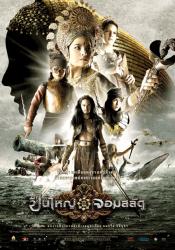 Puen yai jon salad
,
Nonzee Nimibutr
, 2008
As sea pirates threaten to invade their kingdoms, three queens of Langkasuka must band together to defend their lands and peoples....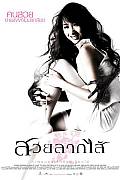 Suay Laak Sai
,
Piraphan Laoyont
,
Thodsapol Siriwiwat
, 2007
...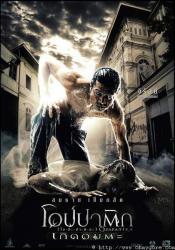 Opapatika
,
Thanakorn Pongsuwan
, 2007
Opapatika is a special power that makes one become practically invincible. The power remains alive so long as that person is remains alive. In this film, five Opapatikas, each with their own unique power, are brought together. They meet in the middle of a great assassination that finally brings them loss, but a new start of their lives. ...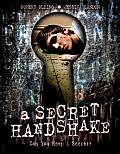 A Secret Handshake
,
Harsh Warrdhan
(as Harsh Gijre), 2007
Jacob is an ordinary man living an ordinary life with his beautiful wife, until the day he wakes up in an eerie hotel room to find himself being brutally tortured by a mysterious woman. He succumbs to the unbearable pain and loses consciousness; only to awake safely back in his own home the next morning to discover that he has been missing for days. At first, Jacob believes his experience was just a vivid nightmare, until it happens again, and...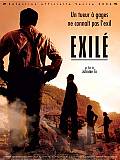 Fong juk
,
Johnnie To
, 2006
...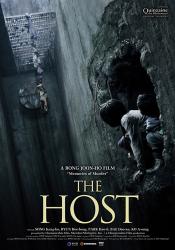 Gwoemul
,
Bong Joon Ho
, 2006
The film revolves around Park Hee-bong, a man in his late 60s. He runs a small snack bar on the banks of the Han River and lives with his two sons, one daughter, and one granddaughter. The Parks seem to lead a quite ordinary and peaceful life, but maybe they are a bit poorer than the average Seoulite. Hee-bong's elder son Gang-du is an immature and incompetent man in his 40s, whose wife left home long ago. Nam-il is the youngest son, an...