Filmography from : Philippe Nahon
Actor :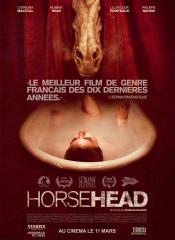 Horsehead
,
Romain Basset
, 2014
Jessica has never dreamed in her life but has had regular nightmares, the meaning of which escaped her. This peculiarity has led her to conduct studies specializing in the psychophysiology of dreams and to follow a therapy with Sean, her mentor and boyfriend, to try and understand the origins of her nightmares. Following the death of her maternal grandmother whom she scarcely knew, Jessica must return reluctantly to the family home. Upon her...
Colt 45
,
Fabrice du Welz
, 2014
...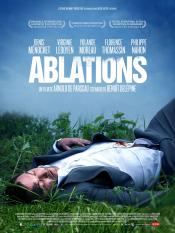 Ablations
,
Arnold de Parscau
, 2014
...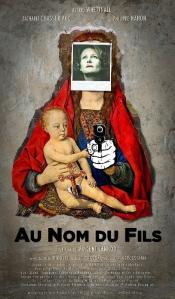 Au nom du fils
,
Vincent Lannoo
, 2012
...
Cheval de guerre
,
Steven Spielberg
, 2011
Follows a young man named Albert and his horse, Joey, and how their bond is broken when Joey is sold to the cavalry and sent to the trenches of World War One. Despite being too young to enlist, Albert heads to France to save his friend. ...
Mammuth
,
Benoît Delépine
,
Gustave Kervern
(as Gustave de Kervern), 2010
...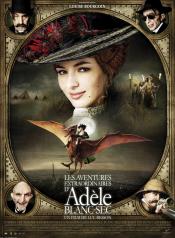 Les aventures extraordinaires d'Adèle Blanc-Sec
,
Luc Besson
, 2010
An animated adventure set in the early party of the 20th century and focused on a popular novelist and her dealings with would-be suitors, the cops, monsters, and other distractions....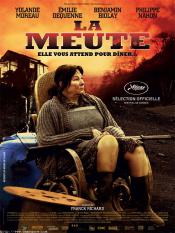 La meute
,
Franck Richard
, 2010
In the middle of a snowy no man's land, Charlotte picks up Max, a hitchhiker; they stop in a truck-stop restaurant, and when Max doesn't come back from the bathroom, Charlotte starts looking for him in vain. She decides to return during the night but gets kidnapped by the bartender, La Spack, who turns out to be Max's mother and needs to feed her kids, 'The pack', a bunch of blood lusting ghouls. Charlotte now faces a terrifying reality: these...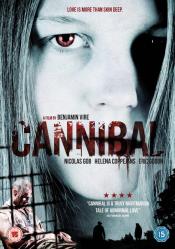 Cannibal
,
Benjamin Viré
, 2010
Max is agoraphobic and lives in a cabin in the middle of nowhere. One night, he finds a beautiful unconscious woman (Bianca). Her body is covered with blood....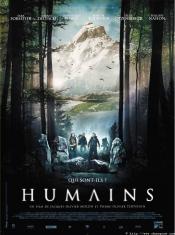 Humains
,
Jacques-Olivier Molon
,
Pierre-Olivier Thevenin
(as Pierre-Olivier Thévenin), 2009
A team of several researchers travel to the Swiss Alps to investigate a scientific discovery on human evolution. The trip, however, turns into a deadly fight for survival when the team crash into a gully and find themselves falling prey to someone...or something....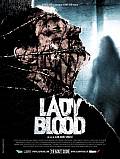 Lady Blood
,
Jean-Marc Vincent
, 2008
Yanka is a mother and a chief of police. She's a fulfilled woman, in love with her husband and happy with her daughter and mother-in-law. Everything's going great until a strange occurrence disturbs her new life. With the help of her psychiatrist husband, she tries to convince herself that it's just a nightmare. But it gets worse every day... In the same time, she heads an investigation into the local mob which leads her to the discovery of...
Bloody Current Exchange
,
Romain Basset
, 2007
A well dressed old man was waiting on a bed. A telephone rang. A glamorous young lady entered the room. They vaguely introduced themselves and made love. A bloody current exchange in a way....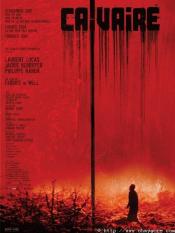 Calvaire
,
Fabrice du Welz
, 2004
...
Transit
,
Julien Leclercq
, 2004
...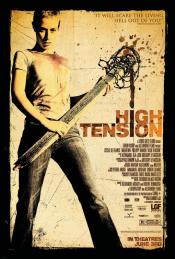 Haute tension
,
Alexandre Aja
, 2003
Two college friends, Marie and Alexa, encounter loads of trouble (and blood) while on vacation at Alexa's parents' country home when a mysterious killer invades their quiet getaway....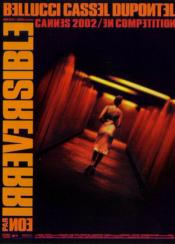 Irréversible
,
Gaspar Noé
, 2002
...
Le pacte des loups
,
Christophe Gans
, 2001
...
Les rivières pourpres
,
Mathieu Kassovitz
, 2000
...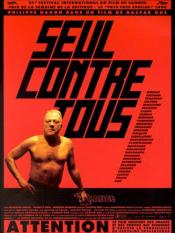 Seul contre tous
,
Gaspar Noé
, 1998
The Butcher (known from Noe's short film Carne) has done some time in jail after beating up the guy who tried to seduce his teenage mentally-handicapped daughter. Now he wants to start a new life. He leaves his daughter in an institution and moves to Lille suburbs with his mistress. She promised him a new butcher shop. She lied. The butcher decides to go back to Paris and find his daughter. ...