Filmography from : Prentis Hancock
Actor :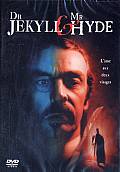 Jekyll & Hyde
,
David Wickes
, 1990
Henry Jekyll is a troubled man. His wife died of pneumonia. He wants his sister-in-law, but her father forbids any contact. And his experiments into the dual nature of man have yielded a personality-splitting drug that he has tested on himself, changing him into an uninhibited brute who seeks violent and undignified pleasures. Jekyll quickly becomes addicted to the sordid freedom induced by the drug. He can commit the most enjoyably revolting...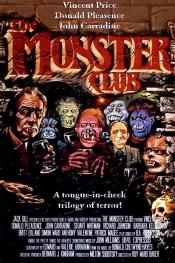 The Monster Club
,
Roy Ward Baker
, 1981
A writer of horror stories is invited to a "monster club" by a mysterious old gentleman. There, three gruesome stories are told to him; between each story some musicians play their songs. In the end, it's recognized he's the greatest monster of all... ...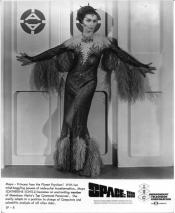 Space: 1999
,
Charles Crichton
(14 episodes, 1975-1976),
Ray Austin
(9 episodes, 1975-1976),
Tom Clegg
(5 episodes, 1976-1977),
David Tomblin
(4 episodes, 1975-1976),
Bob Kellett
(3 episodes, 1975-1976),
Val Guest
(3 episodes, 1976-1977),
Lee H Katzin
(2 episodes, 1975),
Bob Brooks
(2 episodes, 1976-1977),
Peter Medak
(2 episodes, 1976-1977),
Kevin Connor
(2 episodes, 1976),
Robert Lynn
(2 episodes, 1976), 1977
In 1999, Moonbase Alpha, nestled in the Lunar crater Plato, is a scientific research colony and watchdog over silos of atomic waste from Earth stored on the Moon's far side. On September 13, 1999, magnetic energy builds to cause an explosive chain-reaction of the waste, blasting the Moon out of Earth orbit and off the plane of the ecliptic, out of the Solar System. The inhabitants of Moonbase Alpha are unable to return to Earth and must survive...