Filmography from : Putri Sukardi
Actor :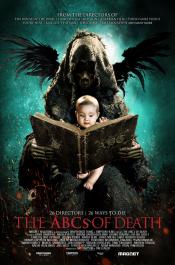 ABC of Death
,
Kaare Andrews
(segment 'V is for Vagitus'),
Angela Bettis
(segment 'E is for Exterminate'),
Hélène Cattet
(segment 'O is for Orgasm'),
Ernesto Díaz Espinoza
(segment 'C is for Cycle'),
Jason Eisener
(segment 'Y Is for Youngbuck'),
Bruno Forzani
(segment 'O is for Orgasm'),
Adrian Garcia Bogliano
(segment 'B Is for Bigfoot') (as Adrián García Bogliano),
Xavier Gens
(segment 'X Is for XXL'),
Jorge Michel Grau
(segment 'I is for Ingrown'),
Lee Hardcastle
(segment 'T Is for Toilet'),
Noboru Iguchi
(segment 'F is for Fart'),
Thomas Cappelen Malling
(segment 'H is for Hydro-Electric Diffusion'),
Anders Morgenthaler
(segment 'K is for Klutz'),
Yoshihiro Nishimura
(segment 'Z is for Zetsumetsu'),
Banjong Pisanthanakun
(segment 'N is for Nuptials'),
Simon Rumley
(segment 'P Is for Pressure'),
Marcel Sarmiento
(segment 'D Is for Dogfight'),
Jon Schnepp
(segment 'W is for WTF?'),
Srdjan Spasojevic
(segment 'R Is for Removed'),
Timo Tjahjanto
(segment 'L is for Libido'),
Andrew Traucki
(segment 'G is for Gravity'),
Nacho Vigalondo
(segment 'A Is for Apocalypse'),
Jake West
(segment 'S is for Speed'),
Ti West
(segment 'M Is for Miscarriage'),
Ben Wheatley
(segment 'U Is for Unearthed'),
Adam Wingard
(segment 'Q Is for Quack'),
Yudai Yamaguchi
(segment 'J is for Jidai-geki'), 2012
A 26-chapter anthology that showcases death in all its vicious wonder and brutal beauty....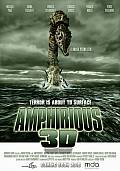 Deep Water
,
Brian Yuzna
, 2010
...
Pintu Terlarang
,
Joko Anwar
, 2009
The life of a successful sculptor named is turned upside down when he began receiving mysterious messages from someone who asked for his help. ...