Filmography from : Rebecca De Mornay
Actor :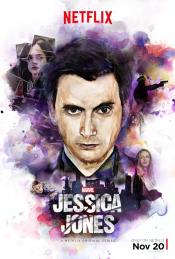 Jessica Jones 
,
Uta Briesewitz
(2 episodes, 2015-2018),
Simon Cellan Jones
(2 episodes, 2015),
SJ Clarkson
(2 episodes, 2015),
David Petrarca
(2 episodes, 2015),
Stephen Surjik
(2 episodes, 2015),
John Dahl
(1 episode, 2015),
Billy Gierhart
(1 episode, 2015),
Rosemary Rodriguez
(1 episode, 2015),
Michael Rymer
(1 episode, 2015),
Deborah Chow
(1 episode, 2018),
Neasa Hardiman
(1 episode, 2018),
Minkie Spiro
(1 episode, 2018), 2015
Ever since her short-lived stint as a superhero ended in tragedy, Jessica Jones has been rebuilding her personal life and career as a hot-tempered, sardonic private detective in Hell's Kitchen, New York City. Plagued by self-loathing and a wicked case of PTSD, Jessica battles demons from within and without, using her extraordinary abilities as an unlikely champion for those in need... especially if they're willing to cut her a check....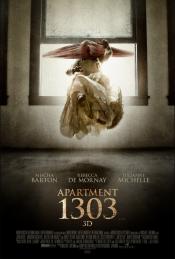 Apartment 1303 3D
,
Michael Taverna
, 2012
A modern ghost story which turns a love/hate relationship between mother and daughter into a tale of horror. Some rentals are too good to be true. ...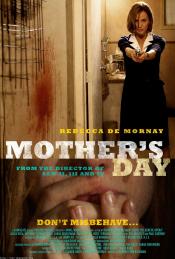 Mother's Day 
,
Darren Lynn Bousman
, 2010
After a bank robbery gone wrong, three brothers head for home, hoping their MOTHER (Rebecca De Mornay) can provide them with a getaway. The youngest brother, JOHNNY (Matt O'Leary), has been shot, and their back-stabbing former partner has gotten away with all the cash. But when the brothers get home, they find that all their stuff is gone and Mother is nowhere to be found: She lost the house months ago in a foreclosure. The new owners, BETH...
Identity 
,
James Mangold
, 2003
...
The Hand That Rocks the Cradle
,
Curtis Hanson
, 1992
Dr. Victor Mott is a respected and successful gynecologist, but his respect and success both come to a crashing halt when he is accused of sexually molesting his patients. When Claire Bartel accuses him of this crime, four other women come forward to corroborate the story and also accuse the doctor. Stripped of his license and on the verge of being sent to prison, Dr. Mott commits suicide. As if this were not enough of a blow to Dr. Mott's...