Filmography from : Richard Coyle
Actor :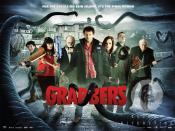 Grabbers
,
Jon Wright
, 2012
Ciarán O'Shea, the handsome though washed up policeman of sleepy Erin Island, has a daily routine consisting mainly of hanging out at the pub with the local drunks and various other charmingly eccentric characters. But his day is about to go horribly wrong. Teamed up with the unwanted help of Lisa – an uptight workaholic policewoman from the Irish mainland – they suddenly find themselves dealing with dead whales, decapitated fishermen...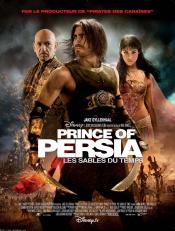 Prince of Persia: The Sands of Time
,
Mike Newell
, 2010
Passing through India en route to Azad, King Sharaman and his son, the Prince of Persia, defeat the powerful Maharajah of India with the promise of honor and glory. After looting the city and capturing a giant hourglass full of sand, a mysterious dagger, and the Maharajah's daughter Farah along with other treasures, they continue to Azad. A dying Vizier, who had betrayed the Maharajah and aided King Sharaman in return for a share of the spoils,...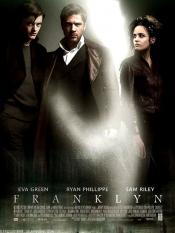 Franklyn
,
Gerald McMorrow
, 2008
Preest is a masked vigilante detective, searching for his nemesis on the streets of Meanwhile City, a monolithic fantasy metropolis ruthlessly governed by faith and religious fervor. Esser is a broken man, searching for his wayward son amongst the rough streets of London's homeless. Milo is a heartbroken thirty-something desperately trying to find a way back to the purity of first love. Emilia is a beautiful art student; her suicidal art...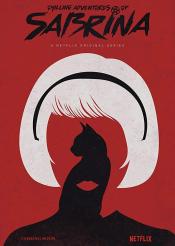 Chilling Adventures of Sabrina
,
Rob Seidenglanz
(5 episodes, 2018-2019),
Maggie Kiley
(2 episodes, 2018),
Lee Toland Krieger
(2 episodes, 2018),
Craig William Macneill
(1 episode, 2018),
Viet Nguyen
(1 episode, 2018),
Rachel Talalay
(1 episode, 2018),
Alex Garcia Lopez
(1 episode, 2019),
Alex Pillai
(1 episode, 2019), 8
Reimagines the origin and adventures of Sabrina the Teenage Witch as a dark coming-of-age story that traffics in horror, the occult and, of course, witchcraft. Tonally in the vein of Rosemary's Baby and The Exorcist, this adaptation finds Sabrina wrestling to reconcile her dual nature - half-witch, half-mortal - while standing against the evil forces that threaten her, her family and the daylight world humans inhabit....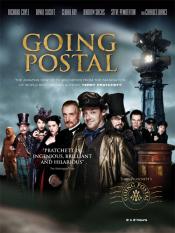 Going Postal
,
Jon Jones
(2 episodes, 2010), 0
Based on Terry Pratchett's 33rd Discworld novel involves a skillful con artist Moist Von Lipwig who finds the tables turned and it's he himself who conned into becoming the Ankh-Morpork Postmaster General. A position that has not been filled in years. ...