Filmography from : Richard Gabai
Director :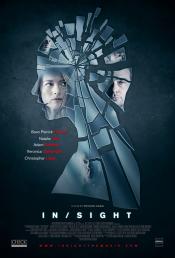 InSight
,
Richard Gabai
, 2011
Kaitlyn, an ER nurse who is tending to a young stabbing victim, is accidentally electrocuted by the defibrillator that is used in an effort to save the woman's life. Almost immediately Kaitlyn starts to experience the victim's memories. She turns to family, friends, and the police, but no one takes her seriously. She decides that she must take it upon herself to try to solve the crime - or risk the terrifying visions ending in her own sanity...
Actor :
Solar Flare
,
Fred Olen Ray
, 2008
...
Glass Trap
,
Fred Olen Ray
(as Ed Raymond), 2005
...
Sideshow
,
Fred Olen Ray
, 2000
...
The Wasp Woman
,
Jim Wynorski
, 1995
Janice Starlin is a model who has built up her own cosmetics company. Until now, she has always modelled for her company's advertisements, but now that she is in her 40's, investors are advising her to step aside in favor of a younger model. In desperation, she consults a scientist working on a new youth serum based on wasp hormones. Eager for any possible treatment, Janice agrees to be the first human test subject. At first, the results seem...
Nightmare Sisters
,
David DeCoteau
(as Dave DeCoteau), 1988
...