Filmography from : Richard Jenkins
Actor :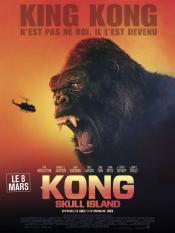 Kong: Skull Island
,
Jordan Vogt-Roberts
, 2017
An action/adventure story centered on King Kong's origins....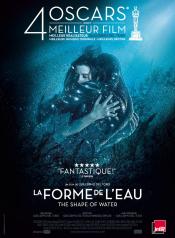 The Shape of Water
,
Guillermo del Toro
, 2017
From master storyteller Guillermo del Toro comes THE SHAPE OF WATER, an otherworldly fable set against the backdrop of Cold War era America circa 1962. In the hidden high-security government laboratory where she works, lonely Elisa (Sally Hawkins) is trapped in a life of isolation. Elisa's life is changed forever when she and co-worker Zelda (Octavia Spencer) discover a secret classified experiment. Rounding out the cast are Michael Shannon,...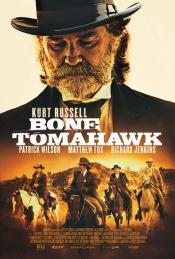 Bone Tomahawk
,
S Craig Zahler
, 2015
Four men set out in the Wild West to rescue a group of captives from cannibalistic cave dwellers....
Jack Reacher
,
Christopher McQuarrie
, 2012
...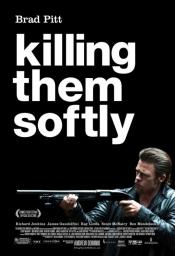 Killing Them Softly
,
Andrew Dominik
, 2012
Jackie Cogan is a professional enforcer who investigates a heist that went down during a mob-protected poker game....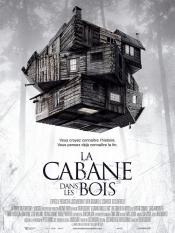 The Cabin in the Woods
,
Drew Goddard
, 2011
Five friends go to a remote cabin in the woods. Bad things happen. If you think you know this story, think again. From fan favorites Joss Whedon and Drew Goddard comes THE CABIN IN THE WOODS, a mind-blowing horror film that turns the genre inside out....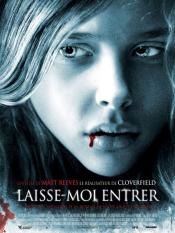 Let Me In
,
Matt Reeves
, 2010
Chloe Moretz (Hit Girl from Kick-Ass) stars as Abby, a secretive 12-year old girl, who moves next door to Owen (Kodi Smit-McPhee, The Road). Owen is a social outcast who is viciously bullied at school and in his loneliness, forms a profound bond with his new neighbour. Owen can't help noticing that Abby is like no one he has ever met before. As a string of grisly murders occupy the town, Owen has to confront the reality that this seemingly...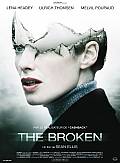 The Broken
,
Sean Ellis
, 2008
The psychological thriller premiered in January at the 2008 Sundance Film Festival. In The Broken, a successful radiologist (Lena Headey) has her life spiral out of control when she sees the spitting image of herself driving down a London street. While attempting to uncover who the imposter could be, she stumbles into a terrifying mystery that her family and closest friends are somehow involved in, leaving her with no one she can trust....

The Man Who Wasn't There
,
Joel Coen
,
Ethan Coen
(uncredited), 2001
1949, Santa Rosa, California. A laconic, chain-smoking barber with fallen arches tells a story of a man trying to escape a humdrum life. It's a tale of suspected adultery, blackmail, foul play, death, Sacramento city slickers, racial slurs, invented war heroics, shaved legs, a gamine piano player, aliens, and Heisenberg's uncertainty principle. Ed Crane cuts hair in his in-law's shop; his wife drinks and may be having an affair with her boss,...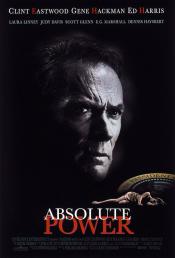 Absolute Power
,
Clint Eastwood
, 1997
A career thief witnesses a horrific crime involving the U.S. President....
Wolf
,
Mike Nichols
, 1994
Worn down and out of luck, aging publisher Will Randall is at the end of his rope when a younger co-worker snatches both his job and wife out from under his nose. But after being bit by a wolf, Will suddenly finds himself energized, more competitive than ever, and possessed with amazingly heightened senses. Meanwhile, the beautiful daughter of his shrewd boss begins to fall for him - without realizing that the man she's begun to love is...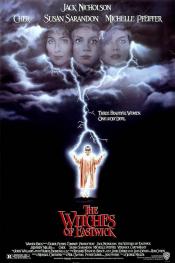 The Witches of Eastwick
,
George Miller
, 1987
All three previously married but now single, best friends sculptress Alex Medford, cellist Jane Spofford and writer Sukie Ridgemont are feeling emotionally and sexually repressed, in large part due to the traditional mores overriding their small New England coastal town of Eastwick. After their latest conversation lamenting about the lack of suitable men in Eastwick and describing the qualities they are looking for in a man, mysterious Daryl Van...