Filmography from : Rick Roberts
Actor :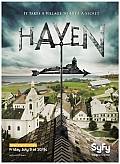 Haven
,
Shawn Piller
(13 episodes, 2011-2015),
TW Peacocke
(10 episodes, 2010-2015),
Lee Rose
(9 episodes, 2010-2015),
Robert Lieberman
(6 episodes, 2010-2014),
Rick Bota
(5 episodes, 2013-2015),
Tim Southam
(3 episodes, 2010-2011),
Stephen Reynolds
(3 episodes, 2011-2013),
Paul Fox
(3 episodes, 2012-2013),
Grant Harvey
(3 episodes, 2013-2014),
Jeff Renfroe
(3 episodes, 2013-2014),
Fred Gerber
(2 episodes, 2010-2011),
Rachel Talalay
(2 episodes, 2010),
Jason Priestley
(2 episodes, 2011-2012),
Sudz Sutherland
(2 episodes, 2015),
Ken Girotti
(1 episode, 2010),
Adam Kane
(1 episode, 2010),
Mike Rohl
(1 episode, 2010),
Rick Rosenthal
(1 episode, 2010),
Keith Samples
(1 episode, 2010),
Paolo Barzman
(1 episode, 2011),
Lynne Stopkewich
(1 episode, 2011),
Steven A Adelson
(1 episode, 2012),
Nisha Ganatra
(1 episode, 2012),
Mairzee Almas
(1 episode, 2013),
Lucas Bryant
(1 episode, 2015),
Colin Ferguson
(1 episode, 2015), 2015
A shrewd FBI agent with a lost past who arrives in the small town of Haven, Maine, to solve the murder of a local ex-con only to discover that the curious enclave is a longtime refuge for people with supernatural powers that holds a lot of secrets, including to her own past....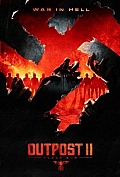 Outpost: Black Sun
,
Steve Barker
, 2012
The year is 1945, the closing stages of WW2, and a German scientist by the name of Klausener is working on a frightening new technology that has the power to create an immortal Nazi army. Flash forward to present day, and a NATO task force is hurriedly deployed to Eastern Europe, where a sinister enemy appears to be mercilessly killing everything in its path. But this is no ordinary foe. Only Helena, a gutsy investigator on the trail of the...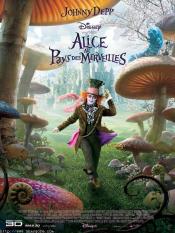 Alice in Wonderland
,
Tim Burton
, 2010
The traditional tale has been freshened with a blast of girl power, courtesy of writer Linda Woolverton (Beauty and the Beast). Alice, 17, attends a party at a Victorian estate only to find she is about to be proposed to in front of hundreds of snooty society types. Off she runs, following a white rabbit into a hole and ending up in Wonderland, a place she visited 10 years before yet doesn't remember....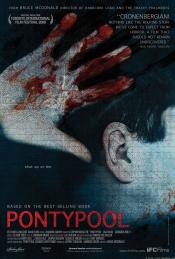 Pontypool
,
Bruce McDonald
, 2008
The film is set in a radio station in Pontypool, a small village in Ontario, Canada, where one day the morning team starts taking reports of extreme, bloody incidents of violence occurring in town. As the story unfolds, the radio staff soon realizes the violence that is ripping society apart is due to a virus being spread through the English language. That in turn poses a problem for a yappy radio jock and his staff holed up in the broadcast...