Filmography from : Rinko Kikuchi
Actor :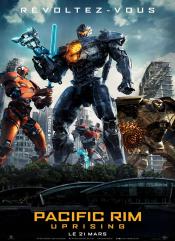 Pacific Rim: Uprising
,
Steven S DeKnight
, 2018
Jake Pentecost, son of Stacker Pentecost, reunites with Mako Mori to lead a new generation of Jaeger pilots, including rival Lambert and 15-year-old hacker Amara, against a new Kaiju threat....
Terra Formars
,
Takashi Miike
, 2016
In an attempt to colonize Mars, 21st century scientists seed the planet with algae to absorb sun light and purify the atmosphere, and cockroaches who in turn spread the algae as they feed. 500 years later, the first manned mission to Mars loses contact with Earth, and a second ship is sent to investigate. ...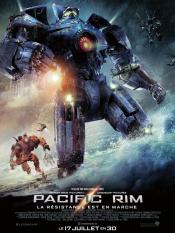 Pacific Rim
,
Guillermo del Toro
, 2013
When legions of monstrous creatures, known as Kaiju, started rising from the sea, a war began that would take millions of lives and consume humanity's resources for years on end. To combat the giant Kaiju, a special type of weapon was devised: massive robots, called Jaegers, which are controlled simultaneously by two pilots whose minds are locked in a neural bridge. But even the Jaegers are proving nearly defenseless in the face of the...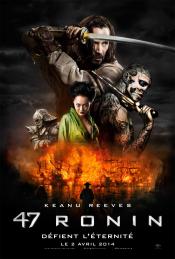 47 Ronin
,
Carl Rinsch
, 2013
While hunting in the forest, Lord Asano of Ako and his samurai find a young half-breed and take him with them to live in the castle. Several years later, Lord Asano holds a tournament to welcome the Shogun to Ako. The night after the tournament, Lord Asano is bewitched into hurting Lord Kira of Nagato, and is punished into committing seppuku by the Shogun. Realizing that it was a Lord Kira's evil plot, the samurais and the half-breed sets out...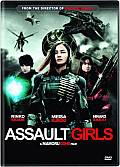 Asaruto gâruzu
,
Mamoru Oshii
, 2009
In the aftermath of global thermonuclear war, the Earth's surface has been turned into a desert battlefield. Three beautiful female hunters: Gray (Meisa Kuroki), Lucifer (Rinko Kikuchi), and Colonel (Hinako Saeki) traverse the barren landscape armed with powerful assault rifles to fight a group of deadly sand-dwelling monsters called "sunakujira" (sand whales). When the the epic battle eventually seems to be coming to an end, the sparkle of...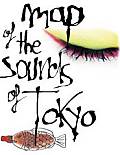 Map of the Sounds of Tokyo
,
Isabel Coixet
, 2009
Ryu (Kikuchi) is a solitary girl whose fragile appearance is in stark contrast with the double life she leads, working nights at a Tokyo fishmarket and sporadically taking on jobs as a hit woman. Mr. Nagara (Takeo Nakahara) is a powerful impresario mourning the loss of his daughter, Midori, who has committed suicide. He blames David (Sergi López), a Spaniard who runs a wine business in Tokyo. Mr. Nagara's employee, Ishida (Hideo Sakaki), was...
Westworld
,
Richard J Lewis
(4 episodes, 2016-2020),
Jonathan Nolan
(3 episodes, 2016-2020),
Frederick EO Toye
(3 episodes, 2016-2018),
Vincenzo Natali
(2 episodes, 2016-2018),
Stephen Williams
(2 episodes, 2016-2018),
Jennifer Getzinger
(2 episodes, 2020),
Jonny Campbell
(1 episode, 2016),
Michelle MacLaren
(1 episode, 2016),
Neil Marshall
(1 episode, 2016),
Uta Briesewitz
(1 episode, 2018),
Lisa Joy
(1 episode, 2018),
Nicole Kassell
(1 episode, 2018),
Tarik Saleh
(1 episode, 2018),
Craig Zobel
(1 episode, 2018),
Paul Cameron
(1 episode, 2020),
Anna Foerster
(1 episode, 2020),
Amanda Marsalis
(1 episode, 2020),
Helen Shaver
(1 episode, 2020), 6
Westworld isn't your typical amusement park. Intended for rich vacationers, the futuristic park allows its visitors to live out their most primal fantasies with the robotic "hosts." However, the robotic hosts have evolved an artificial consciousness that is similar to, yet diverges from, human consciousness. No matter how illicit the fantasy may be, there are no consequences for the park's guests, allowing for any wish to be indulged; but there...