Filmography from : Rob Wood
Actor :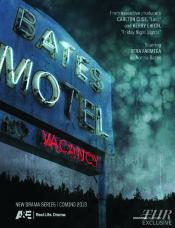 Bates Motel
,
Tucker Gates
(17 episodes, 2013-2017),
Ed Bianchi
(4 episodes, 2013-2015),
Phil Abraham
(3 episodes, 2015-2017),
Nestor Carbonell
(3 episodes, 2015-2017),
Tim Southam
(3 episodes, 2015-2016),
Sarah Boyd
(3 episodes, 2016-2017),
Roxann Dawson
(2 episodes, 2014-2015),
Christopher Nelson
(2 episodes, 2014-2015),
Olatunde Osunsanmi
(2 episodes, 2016-2017),
SJ Clarkson
(1 episode, 2013),
Paul A Edwards
(1 episode, 2013),
Johan Renck
(1 episode, 2013),
David Straiton
(1 episode, 2013),
John David Coles
(1 episode, 2014),
Lodge Kerrigan
(1 episode, 2014),
TJ Scott
(1 episode, 2016),
Stephen Surjik
(1 episode, 2016),
Steph Green
(1 episode, 2017),
Freddie Highmore
(1 episode, 2017),
Max Thieriot
(1 episode, 2017), 2017
A modern re-imagining and prequel to the movie Psycho (1960). This story begins with the earlier years of a teenage Norman Bates and his mother Norma who live in an old house overlooking the adjoining motel which they are renovating. The house and hotel both come with secrets of their own as does the new town which the Bates' now call home....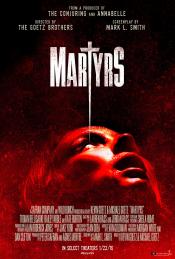 Martyrs
,
Kevin Goetz
,
Michael Goetz
, 2015
In 'Martyrs' 10-year-old Lucie flees from the isolated warehouse where she has been held prisoner. Deeply traumatized, she is plagued by awful night terrors at the orphanage that takes her in. Her only comfort comes from Anna, a girl her own age. Nearly a decade later and still haunted by demons, Lucie finally tracks down the family that tortured her. As she and Anna move closer to the agonizing truth, they find themselves trapped in a...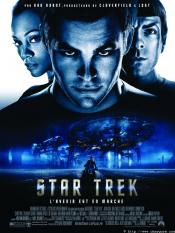 Star Trek
,
JJ Abrams
, 2009
From the first scene the Star Trek universe as we knew it has changed forever. Kirk is now an angry wayward young man looking for trouble. He fights with Starfleet cadets in Iowa when a Capt. Pike takes an interest in him, finding out he's the only 'genius level repeat offender in the Midwest'. Pike dares Kirk to join Starfleet, goading him with the legacy of his father. A young Spock is tortured over his mixed heritage, the emotions he fights...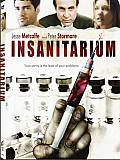 Insanitarium
,
Jeff Buhler
(as Jeff Bühler), 2008
Metcalfe will play a man who pretends to be crazy in order to save his sister (Sanchez) from being involuntarily hospitalized. Once inside the institute, the siblings discover that a doctor (Stormare) is using his patients like lab rats, forcing them to take a drug that turns them into flesh-eating psychopaths....