Filmography from : Robert B Williams
Actor :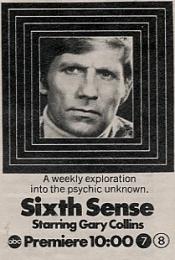 Le sixième sens
,
Robert Day
(5 episodes, 1972),
Alf Kjellin
(3 episodes, 1972),
John Newland
(3 episodes, 1972),
Sutton Roley
(3 episodes, 1972),
John Badham
(2 episodes, 1972),
Allen Baron
(2 episodes, 1972),
Earl Bellamy
(1 episode, 1972),
Robert L Collins
(1 episode, 1972),
Jeff Corey
(1 episode, 1972),
Alan Crosland Jr
(1 episode, 1972),
Richard Donner
(1 episode, 1972),
Bernard Girard
(1 episode, 1972),
Daniel Haller
(1 episode, 1972),
Barry Shear
(1 episode, 1972), 1972
Dr. Michael Rhodes is a college professor with an interest in the paranormal. He and his assistant Nancy spend much of their time investigating mysteries involving extra-sensory perception, spirits, possessions, and other such experiences....
Teenagers from Outer Space
,
Tom Graeff
, 1959
A young alien (David Love) falls for a pretty teenage Earth girl (Dawn Anderson) and they team up to try to stop the plans of his invading cohorts, who intend to use Earth as a food-breeding ground for giant lobsters from their planet. The invaders, who arrive in a flying saucer, carry deadly ray guns that turn Earth-people into skeletons....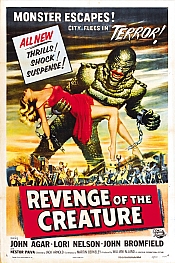 La Revanche de la créature
,
Jack Arnold
, 1955
Scientists re-discover Creature! Creature discovers lust! The "Creature From The Black Lagoon" is back and this time he's shipped to Marineland in (north) Florida for study. While in the aquarium he spies the love of his life. Naturally, the creature escapes in pursuit of beauty, down the St. Johns River, all the way to Jacksonville where he kidnaps his love from a downtown waterfront hotspot (dig the neon skyline in the background). ...
Il marchait la nuit
,
Alfred L Werker
(as Alfred Werker),
Anthony Mann
(uncredited), 1948
This film-noir piece, told in semi-documentary style, follows police on the hunt for a resourceful criminal who shoots and kills a cop....