Filmography from : Robert Gordon
Director :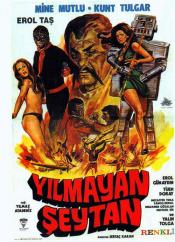 Yilmayan seytan
,
Yilmaz Atadeniz
(US version) (as Robert Gordon), 1972
Wacky, unrestrained, and with its own mystifying internal logic that cannot be entirely chalked up to the language barrier, this low-budget Turkish exploitation film from the 1973 is very weird, and both provide a very good time. THE DEATHLESS DEVIL introduces us to a young man (Kunt Tulgar) who discovers that he was adopted, and that his father was really a superhero named Copperhead. Like anyone who finds out such blood runs in his veins, he...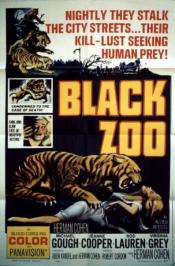 Black Zoo
,
Robert Gordon
, 1963
Michael Conrad (Michael Gough) is a private zookeeper who owns Conrad's Animal Kingdom. He leads a cult group who literally worship the animals he tends, especially the big cats -- a lion, a lioness, a pair of cheetahs, a tiger, and a black panther -- as well as a gorilla. Conrad plays organ music to the animals in his living room and uses them to kill anyone who gets in his way. Conrad is married to Edna (Jeanne Cooper) and forces his mute son,...
Writer :
Men in Black II
,
Barry Sonnenfeld
, 2002
For Agent J, it is another day at the office, monitoring, licensing and policing all alien activity on Earth. One day, J receives a report of an unauthorized landing of an alien spacecraft near New York. It is an old enemy of MIB, a Kylothian named Surleena. Who is searching for a powerful artifact called The Light of Zartha. J investigates and quickly realizes he is going to need help. Unfortunately, the other MIB agents do not work up to par...
Galaxy Quest
,
Dean Parisot
, 1999
...
Actor :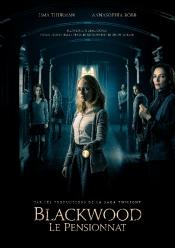 Down a Dark Hall
,
Rodrigo Cortés
, 2018
After the death of her father when she was a child, Kit Gordy has grown up as a troubled teen for disgust of her mother Ginny and her stepfather Dave Dabrowski. Called to the principal's office of her high school and accused of a failed attempt to burn it, Kit is expelled from the high school, but Dr. Heather Sinclair, member of the staff of the Blackwood Boarding School, appears to offer her a place in the next school year. Ginny enlists Kit...