Filmography from : Robert Phillips
Actor :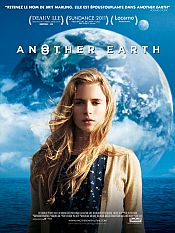 Another Earth
,
Mike Cahill
, 2011
On the night of the discovery of a duplicate planet in the solar system, an ambitious young student and an accomplished composer cross paths in a tragic accident....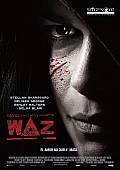 w Delta z
,
Tom Shankland
, 2007
A series of deaths have started occurring in New York; Some are being found mutilated while others have an equation wÎ"z = Cov (w,z) = ßwzVz carved onto their skin. As police investigate they discover each victim was forced to choose between sacrificing their own life or a loved ones' life. Before long it becomes clear that this perpetrator has suffered just such a similar fate...so now is coping by seeking a way of solving this...
Lara Croft: Tomb Raider
,
Simon West
, 2001
...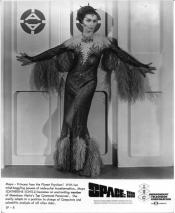 Space: 1999
,
Charles Crichton
(14 episodes, 1975-1976),
Ray Austin
(9 episodes, 1975-1976),
Tom Clegg
(5 episodes, 1976-1977),
David Tomblin
(4 episodes, 1975-1976),
Bob Kellett
(3 episodes, 1975-1976),
Val Guest
(3 episodes, 1976-1977),
Lee H Katzin
(2 episodes, 1975),
Bob Brooks
(2 episodes, 1976-1977),
Peter Medak
(2 episodes, 1976-1977),
Kevin Connor
(2 episodes, 1976),
Robert Lynn
(2 episodes, 1976), 1977
In 1999, Moonbase Alpha, nestled in the Lunar crater Plato, is a scientific research colony and watchdog over silos of atomic waste from Earth stored on the Moon's far side. On September 13, 1999, magnetic energy builds to cause an explosive chain-reaction of the waste, blasting the Moon out of Earth orbit and off the plane of the ecliptic, out of the Solar System. The inhabitants of Moonbase Alpha are unable to return to Earth and must survive...
The Car
,
Elliot Silverstein
, 1977
...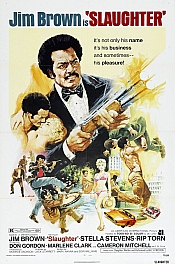 Slaughter
,
Jack Starrett
, 1972
Slaughter, a former Green Beret, avenges the killing of loved ones by the Mob, and in so doing is coerced by the Feds into traveling to Mexico to finish off surviving mobsters....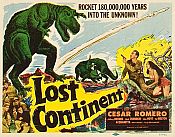 Lost Continent
,
Sam Newfield
(as Samuel Newfield), 1951
Major Joe Nolan heads a rescue mission in the South Pacific to recover a downed atomic rocket. The crew crashlands on a mysterious island, and spends much time rock-climbing. They meet up with a native girl, a big lizard, and some dinosaurs. ...