Filmography from : Robert Reynolds
Actor :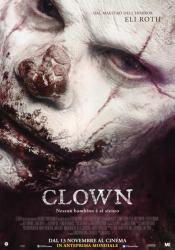 Clown
,
Jon Watts
, 2014
It's Jack's 10th birthday, but the clown has cancelled. His dad, Kent, finds an old clown suit in the attic and saves the party. But after the party is over, Kent has a problem… the suit won't come off. What starts as a joke quickly turns into a hellish nightmare. Kent can feel himself changing, and his desperate attempts to free himself just leave him in agonising pain. As the suit takes hold of his body, Kent slowly endures a brutal...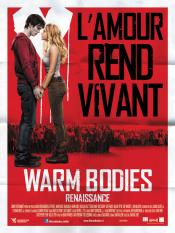 Warm Bodies
,
Jonathan Levine
, 2013
Zombies love people, especially their brains. But R (Nicholas Hoult) is different. He's alive inside, unlike the hundreds of other grunting, drooling undead—all victims of a recent plague that drove the remaining survivors into a heavily guarded city. Now the Zombies roam about an airport terminal, searching for human prey and living in fear of the vicious Boneys, the next undead incarnation. One day, R and his best friend M lumber toward...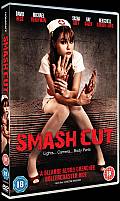 Smash Cut
,
Lee Demarbre
, 2009
Frustrated with his most recent film doing poorly, film director Able Whitman finds himself at a strip club where he meets and takes home one of the strippers, Gigi Stops. They have an accident on the road which kills Gigi leaving Able to figure out what to do with the body. He conveniently decides to "disguise" the body parts as set pieces to his new horror film. When this new design style is met with much praise, Able decides he needs more...
Deaden
,
Christian Viel
, 2006
Ex-undercover cop turned biker Rane, witnesses the brutal murder of his pregnant wife by his crew who have learned about his old policemen days. Upon his exit from the hospital, he arms himself to the teeth and goes on an substance fueled, psychotic rampage, in the name of retribution....
Sometimes They Come Back... for More
,
Daniel Zelik Berk
(as Daniel Berk), 1998
...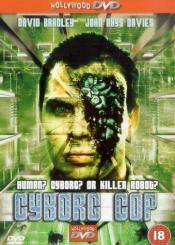 Cyborg Cop
,
Sam Firstenberg
, 1993
Ex-D.E.A. Agent Jack receives an emergency message from his brother Phillip, whose team was ambushed on the Caribbean island of St. Keith. Jack goes to St. Keith to find his brother, who has been turned into a cyborg by the drug runner he was after....

Howling VI: The Freaks
,
Hope Perello
, 1991
...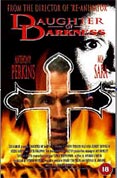 Daughter of Darkness
,
Stuart Gordon
, 1990
...