Filmography from : Romo Gorrara
Actor :
Les Aventuriers de l'arche perdue
,
Steven Spielberg
, 1981
The year is 1936. An archeology professor named Indiana Jones is venturing in the jungles of South America searching for a golden statue. Unfortunately, he sets off a deadly trap but miraculously escapes. Then, Jones hears from a museum curator named Marcus Brody about a biblical artifact called The Ark of the Covenant, which can hold the key to humanly existence. Jones has to venture to vast places such as Nepal and Egypt to find this artifact....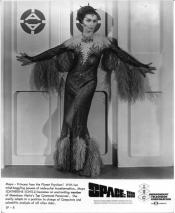 Cosmos 1999
,
Charles Crichton
(14 episodes, 1975-1976),
Ray Austin
(9 episodes, 1975-1976),
Tom Clegg
(5 episodes, 1976-1977),
David Tomblin
(4 episodes, 1975-1976),
Bob Kellett
(3 episodes, 1975-1976),
Val Guest
(3 episodes, 1976-1977),
Lee H Katzin
(2 episodes, 1975),
Bob Brooks
(2 episodes, 1976-1977),
Peter Medak
(2 episodes, 1976-1977),
Kevin Connor
(2 episodes, 1976),
Robert Lynn
(2 episodes, 1976), 1975
In 1999, Moonbase Alpha, nestled in the Lunar crater Plato, is a scientific research colony and watchdog over silos of atomic waste from Earth stored on the Moon's far side. On September 13, 1999, magnetic energy builds to cause an explosive chain-reaction of the waste, blasting the Moon out of Earth orbit and off the plane of the ecliptic, out of the Solar System. The inhabitants of Moonbase Alpha are unable to return to Earth and must survive...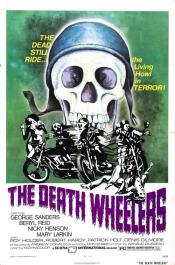 Psychomania
,
Don Sharp
, 1973
A gang of young people call themselves the Living Dead. They terrorize the population from their small town. After an agreement with the devil, if they kill themselves firmly believing in it, they will survive and gain eternal life. Following their leader, they commit suicide one after the other, but things don't necessarily turn out as expected... ...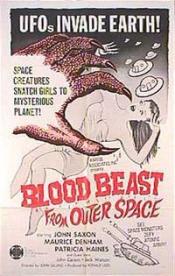 The Night Caller
,
John Gilling
, 1965
The inhabitants of Ganymede need to find mates from another world or they will become extinct. They soon discover a suitable breeding stock amongst the females of planet Earth....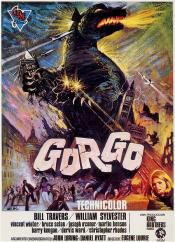 Gorgo
,
Eugène Lourié
(as Eugene Lourie), 1961
Greedy sailors capture a giant lizard off the coast of Ireland and sell it to a London circus. Then its mother shows up....