Filmography from : Rosalie Crutchley
Actor :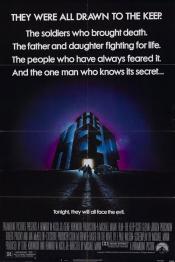 The Keep
,
Michael Mann
, 1983
Nazis are sent to guard an old, mysterious fortress in a Romanian pass. One of them mistakenly releases an unknown force trapped within the walls. A mysterious stranger senses this from his home in Greece and travels to the keep to vanquish the force. As soldiers are killed, a Jewish man and his daughter (who are both knowledgeable of the keep) are brought in to find out what is happening. ...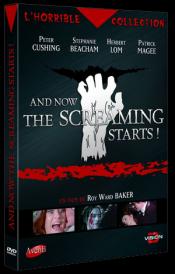 And Now the Screaming Starts!
,
Roy Ward Baker
, 1973
In 1795, in England, the young woman Catherine moves to the house of her fiancé Charles Fengriffen in the country to get married with him. When she arrives, she feels interest in the portraits of the Fengriffen family, particularly in the one of Charle's grandfather Henry Fengriffen, which seems to have a sort of evil entity possessing it. While admiring Henry's face, a severed hand attacks Catherine through the picture on the wall. Later, she...
The House in Nightmare Park
,
Peter Sykes
, 1973
In 1907, an actor is invited to perform in an isolated country house, and becomes involved in mysterious and dangerous events....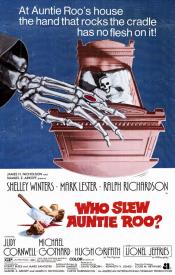 Whoever Slew Auntie Roo?
,
Curtis Harrington
, 1972
A demented widow lures unsuspecting children into her mansion in a bizarre "Hansel and Gretel" twist....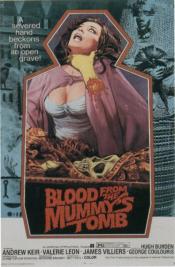 Blood from the Mummy's Tomb
,
Seth Holt
,
Michael Carreras
(uncredited), 1971
On the night before her anniversary, Margaret Fuchs (Valerie Leon) receives an ancient Egyptian ring with a red stone as a birthday gift from her father, Prof. Julian Fuchs (Andrew Keir). Margaret has frequent nightmares about an expedition in Egypt with five members, including her father, finding the tomb of Queen Tera, an evil sorcerer with a severed hand. The members collect the sarcophagus with a totally preserved mummy, the severed hand...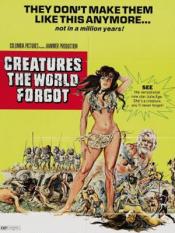 Creatures the World Forgot
,
Don Chaffey
, 1971
La tribu du roc est un groupe d'hommes préhistoriques passant leur temps à se déplacer tant il est impossible de s'installer quelque part définitivement. En effet, dans ce monde, l'environnement est rempli de danger aurpès desquels il ne vaut mieux pas s'attarder. Lorsque leur chef meurt, c'est l'un de ses deux fils qui prend sa place et cela attise la jalousie de l'autre frère, résolument tourné vers le mal......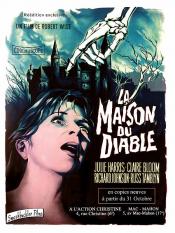 The Haunting
,
Robert Wise
, 1963
A group is introduced to the supernatural through a 90-year old New England haunted house. Be prepared for hair-raising results in this classic horror film! ...