Filmography from : Sam Riegel
Actor :
Redline
,
Takeshi Koike
, 2009
An action drama centered on a deadly racing tournament held every five years and the reckless dare-devil driver who wants to win it. ...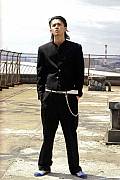 Kurôzu zero
,
Takashi Miike
, 2007
...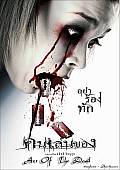 Khon len khong
,
Tanit Jitnukul
, 2004
...
Chakushin ari
,
Takashi Miike
, 2003
...
Sky High
,
Ryûhei Kitamura
, 2003
A serial-murderer is removing his victims hearts and taking them with him. Kanzaki is a detective on the case. The day he is due to be married his fiancé, Mina, is killed displaying the same MO as the other victims. He discovers geneticist, Kudo, and Rei, his evil "secretary" to be the killers. When they have six hearts they will be able to summon demons from beyond the 'Gate of Rage' to grant any wish, but darkness will fall upon the earth....
Juyuso seubgyuksageun
,
Sang-Jin Kim
, 1999
A quartet of disaffected Korean youths have robbed a Seoul gas station. Later, while hanging out in a Chinese noodle shop, they decide to rob the same gas station. After taking the gas station over, their wacky antics ensue; forcing the manager to sing, kidnapping customers that complain about the service, and staging fist-fights between street gang members and gas station employees; all of these reflect their own gripes against society....