Filmography from : Scott Elrod
Actor :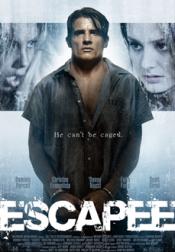 Escape
,
Campion Murphy
, 2011
While on a class observation trip at a local mental hospital, young psychology major Abby Jones has a chilling encounter with high-risk patient Harmon Porter. She returns home for an evening of normal study with her two roommates unaware of the darkness she's awakened within him. Later that evening a storm moves in while Harmon escapes, leaving a trail of death as he makes his way toward an unsuspecting Abby. Meanwhile Abby and her...
Death and Cremation
,
Justin Steele
, 2010
In a typical American suburb filled with middle-class morals, Stan, a lonely 59-year-old, contributes to society by offering cremation services from his basement. In fact, Stan murders neighbors he perceives to be social bullies. Jarod, a bullied and fatherless 17-year-old high school outcast, lands an after-school job in Stan's cremation house; and the two develop an unusual working relationship that quickly evolves into a...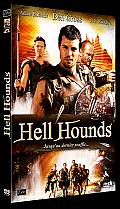 Hellhounds
,
Ricky Schroder
(as Rick Schroder), 2009
A Greek warrior must travel to the Underworld and battle killer hellhounds in order to rescue his murdered bride from the clutches of Hades. ...