Filmography from : Sean Connery
Actor :
La Ligue des gentlemen extraordinaires
,
Stephen Norrington
, 2003
In this adventure, the Fantom is trying to start a World War, and be at the head of it. The Fantom has highly superior weapons to the normal weapons of that day, and he also has extreme cunning, as we see by his tricking the countries into suspecting each other for war-mongering. A supposed loyalist to her Majesty's Empire is sent to fetch Allan Quatermain in an effort to track down the group who is trying to start the war. In a private and...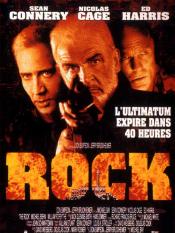 Rock
,
Michael Bay
, 1996
Stanley Goodspeed, who lives in Washington D.C., is a biochemist who works for the FBI. Soon after his fiancée Carla Pestalozzi announces that she is pregnant, Stanley gets a call from FBI director James Womack. Womack tells Stanley that San Francisco's Alcatraz Island has been taken hostage, along with 81 tourists, by marine General Francis Xavier Hummel who, for years, has been protesting the government's refusal to pay benefits to families...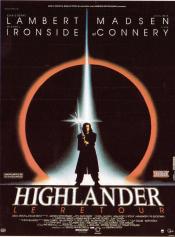 Highlander, le retour
,
Russell Mulcahy
, 1991
In the future, Highlander Connor MacLeod must prevent the destruction of Earth under an anti-ozone shield....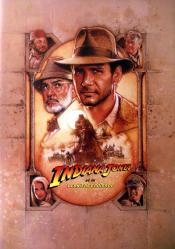 Indiana Jones et la dernière croisade
,
Steven Spielberg
, 1989
An art collector appeals to Jones to embark on a search for the Holy Grail. He learns that another archaeologist has disappeared while searching for the precious goblet, and the missing man is his own father, Dr. Henry Jones. The artifact is much harder to find than they expected, and its powers are too much for those impure in heart....
Le nom de la rose
,
Jean-Jacques Annaud
, 1986
...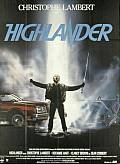 Highlander
,
Russell Mulcahy
, 1986
An immortal Scottish swordsman must confront the last of his immortal opponent, a murderously brutal barbarian who lusts for the fabled "Prize". ...
Bandits, bandits...
,
Terry Gilliam
, 1981
...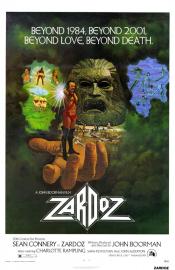 Zardoz
,
John Boorman
, 1974
In the distant future Earth is divided into two camps, the barely civilized group and the overly civilized one with mental powers. A plague is attacking the second group, after which its members cease to have any interest in life and become nearly catatonic. When Zed, one of the barbarians, crosses over, the tenuous balance in their world is threatened....