Filmography from : Sean Pertwee
Actor :
The Seasoning House
,
Paul Hyett
, 2012
The Seasoning House - where young girls are prostituted to the military. An orphaned deaf mute is enslaved to care for them. She moves between the walls and crawlspaces, planning her escape. Planning her ingenious and brutal revenge....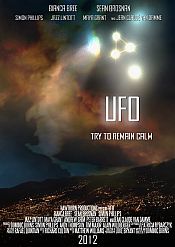 U.F.O.
,
Dominic Burns
, 2012
Five friends wake on a seemingly normal morning to find the power's out, there's no mobile phone reception and the radio can tune nothing but static… None of the neighbours know anything about what could have caused these occurrences and news soon arrives that it may in fact spread across half of the UK, maybe further. But with no way of discovering any information and no advice on what to do, the atmosphere quickly turns edgy. Two...
Wild Bill
,
Dexter Fletcher
, 2011
Out on parole after 8 years inside Bill Hayward returns home to find his now 11 and 15 year old sons abandoned by their mother and fending for themselves. Unwilling to play Dad, an uncaring Bill is determined to move on. Although Dean the older boy has found a job and is doing his best to be a father to his younger brother Jimmy, the arrival of Bill has brought them to the attention of social services. With the danger of being put into care...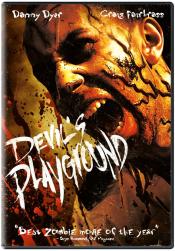 Human Contagion
,
Mark McQueen
, 2010
As the world succumbs to a zombie apocalypse, Cole a hardened mercenary, is chasing the one person who can provide a cure. Not only to the plague but to Cole's own incumbent destiny. DEVIL'S PLAYGROUND is a cutting edge British horror film that features zombies portrayed by free runners for a terrifyingly authentic representation of the undead...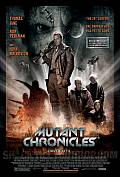 Mutant Chronicles
,
Simon Hunter
, 2008
It is a time when the earth perilously balances on the brink of devastation as war, famine, and plague grip the age of man. A time when a menacing threat is uncovered that could destroy our world forever. The grit of World War One and modern day desperation combine to reveal a vision that is dark and moody, yet alluring. It is a militaristic nightmare…and a labyrinth of death. The darkest age is yet to come. Have faith....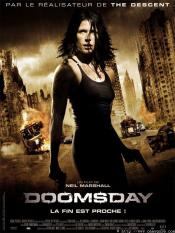 Doomsday
,
Neil Marshall
, 2008
...
When Evil Calls
,
Johannes Roberts
(2 episodes, 2006), 2006
...
Renaissance
,
Christian Volckman
, 2006
Paris, 2042: a dark Rotoscope world of shadows and right angles. Ilona Tasuiev, a brilliant young scientist, is kidnapped, and her employer, Avalon, a major health and beauty corporation, wants her found. Karas, a jaded police captain, is assigned to find her, fast. He seeks help from her sister, Bislane, and they are soon uncovering identify theft, missing files, and hints that something back in 2006 may explain what's going on. Ilona's mentor,...
The Prophecy: Uprising
,
Joel Soisson
, 2005
...
Equilibrium
,
Kurt Wimmer
, 2002
At the end of World War III, the world fell under the control of Father and the Tetragrammaton: a government that outlaws all forms of art and emotion. Citizens are forced to take drugs that eliminate emotions. However, "Sense Offenders": citizens who resist the laws and operate underground are continually at war with the Tetragrammaton. John Preston is a Cleric, an elite super-soldier who's mission is to hunt down and eliminate Sense Offenders...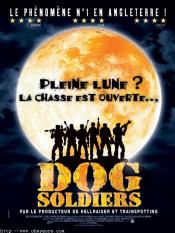 Dog Soldiers
,
Neil Marshall
, 2002
A British Squad is sent on a training mission in the Highlands of Scotland against Special Operations squad. Ignoring the childish "campfire" stories heard about the area, they continue with their mission and come across the bloody remains of the Special Ops Squad, and a fierce howling is pitching the night sky... With two mortally wounded men, they make an escape, running into a zoologist by the name of Megan - who knows exactly what hunts...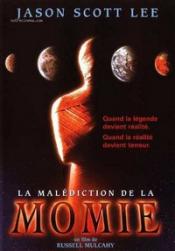 Talos
,
Russell Mulcahy
, 1998
Centuries ago, under the sands of ancient Egypt, a prince was buried and his tomb eternally curses so that no man would ever again suffer from his evil ways. But hundreds of years later on a greedy search for treasure, a group of archaeologists break the curses seal of the tomb. Every man vanishes without a trace, leaving behind only a log book - and a deadly warning of the legend of the bloodthursty TALOS. Fifty years later the log book ends up...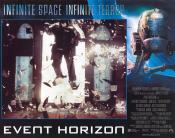 Event Horizon : Le Vaisseau de l'au-delà
,
Paul WS Anderson
(as Paul Anderson), 1997
...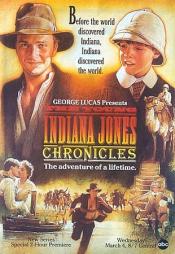 Les aventures du jeune Indiana Jones
,
Carl Schultz
(21 episodes, 1992-1993),
Simon Wincer
(6 episodes, 1992-1993),
René Manzor
(2 episodes, 1992-1993),
Ellery Ryan
(2 episodes, 1992),
Bille August
(2 episodes, 1993),
Mike Newell
(2 episodes, 1993),
Vic Armstrong
(1 episode, 1992),
Terry Jones
(1 episode, 1992),
Jim O'Brien
(1 episode, 1992),
David Hare
(1 episode, 1993),
Joe Johnston
(1 episode, 1993),
Dick Maas
(1 episode, 1993),
Syd Macartney
(1 episode, 1993),
Peter MacDonald
(1 episode, 1993),
Gillies MacKinnon
(1 episode, 1993),
Deepa Mehta
(1 episode, 1993),
Gavin Millar
(1 episode, 1993),
Nicolas Roeg
(1 episode, 1993),
Michael Schultz
(1 episode, 1993),
Robert Young
(1 episode, 1993), 1992
The now legendary, almost mythical character of Indiana Jones once had a childhood. Every episode starts out with the elderly man that he is in the 1990's getting into a specific situation where he has to tell a story from his past. The stories go back to when he was ten years old and on a world tour with his father, and to his late-teens when he fought in World War I....
Botched
,
Kit Ryan
, 0
...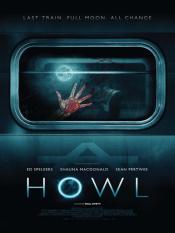 Howl
,
Paul Hyett
, 0
When passengers on a train are attacked by a creature, they must band together in order to survive until morning....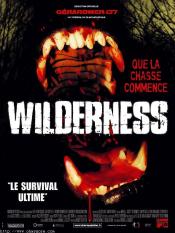 Wilderness
,
MJ Bassett
(as Michael J Bassett), 0
A group of juvenile delinquents are forced to fight for their lives after being sent the forest for an exercise in teamwork and tracked by a crossbow-wielding madman with a pack of flesh-eating dogs. The Young Offenders Institution is the kind of place kids are sent when all hope is lost. In order to test their mettle in an environment where every decision counts, the powers that be at the Young Offenders Institution send their worst offenders...