Filmography from : Serinda Swan
Actor :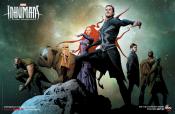 Inhumans
,
Chris Fisher
(2 episodes, 2017),
Roel Reiné
(2 episodes, 2017),
Billy Gierhart
(1 episode, 2017),
Neasa Hardiman
(1 episode, 2017),
David Straiton
(1 episode, 2017),
Kevin Tancharoen
(1 episode, 2017), 2017
An isolated community of superhumans fight to protect themselves....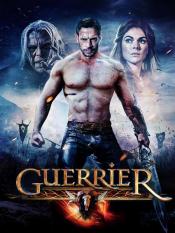 The Veil
,
Brent Ryan Green
, 2017
Set in a war-torn land where tribal factions live in fear of annihilation, the film tells the story of a deadly warrior leading a destructive war campaign. When he is betrayed by his own and left for dead, he is healed by a mysterious princess and taken in by a hidden tribe that believes he was chosen to wage a final battle....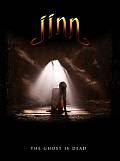 Jinn
,
Ajmal Zaheer Ahmad
, 2014
In the Beginning, Three were Created... Man made of Clay. Angels made of Light. And a Third...made of Fire. From the beginning, stories of angels and men have captured our imaginations and have been etched into our history crossing all boundaries of culture, religion, and time. These two races have dominated the landscape of modern mythology for countless centuries, almost washing away the evidence that a third ever existed. This...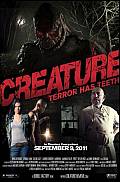 Creature
,
Fred Andrews
(as Fred M Andrews), 2011
An ex-Navy seal, Niles (Mehcad Brooks), his girlfriend, Emily (Serinda Swan), and their friends head out on a road trip to New Orleans. When the group stops at a roadside convenience store owned by Chopper (Sid Haig), they are introduced to the legend of Lockjaw, a creature who is part-man, part-alligator...The legend has it that an inbred local man by the name of Grimley (Daniel Bernhardt) lost his family to a monstrous white alligator and...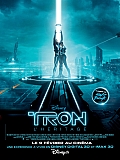 Tron
,
Joseph Kosinski
, 2010
In the film, Sam Flynn (Hedlund), a rebellious 27-year-old, is haunted by the mysterious disappearance of his father Kevin Flynn (Bridges), a man once known as the world's leading video-game developer. When Sam investigates a strange signal sent from the old Flynn's Arcade—a signal that could only come from his father—he finds himself pulled into a digital world where Kevin has been trapped for 20 years. With the help of the fearless warrior...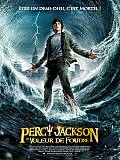 Percy Jackson & the Olympians: The Lightning Thief
,
Chris Columbus
, 2010
It's the 21st century, but the gods of Mount Olympus and assorted monsters have walked out of the pages of high school student Percy Jackson's Greek mythology texts and into his life. And they're not happy: Zeus' lightning bolt has been stolen, and Percy is the prime suspect. Even more troubling is the sudden disappearance of Percy's mother. As Percy finds himself caught between angry and battling gods, he and his friends embark on a...