Filmography from : Sharon Mitchell
Actor :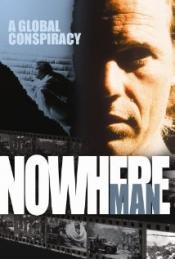 L'homme de nulle part
,
Steve Stafford
(4 episodes, 1996),
Ian Toynton
(3 episodes, 1995-1996),
James Whitmore Jr
(3 episodes, 1995-1996),
Michael Levine
(2 episodes, 1995-1996),
Tobe Hooper
(2 episodes, 1995),
Guy Magar
(2 episodes, 1995),
Thomas J Wright
(2 episodes, 1995),
Reza Badiyi
(2 episodes, 1996),
James Darren
(1 episode, 1995),
Tim Hunter
(1 episode, 1995),
Steven Robman
(1 episode, 1995),
Greg Beeman
(1 episode, 1996),
Mel Damski
(1 episode, 1996), 1995
Bruce Greenwood stars as documentary photographer Thomas Veil who, in the course of one evening, seemingly has his whole existence erased, in the compelling one-hour drama Nowhere Man. It appears as if some mysterious and powerful entity has coerced Veil's family and friends into cooperating in a clandestine plan to annul every trace of him. Veil is all alone with no option but to begin a desperate, dangerous quest to find out how and why this...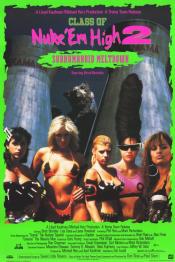 Atomic College 2
,
Eric Louzil
, 1991
The class of nuke 'em high is back, and this time they're in college! Tromaville's nuclear factory has been rebuilt and now includes the Tromaville institute of technology. Located inside the nuclear plant, Tromaville Tech is where Prof. Holt has perfected Sub-humanoids.... Living beings without emotions, who have been genetically programmed to perform menial tasks. When school reporter Roger Smith meets a beautiful subhumanoid named Victoria,...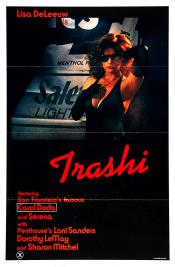 Trashi
,
Ken Gibb
(as Louie Lewis), 1984
In this hilarious spoof, the perfect woman is Lisa de Leeuw, who has all the best parts of womankind....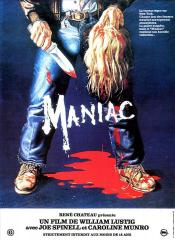 Maniac
,
William Lustig
, 1980
Frank misses his mother, who was killed in a car accident years before. She was abusive to him, and made money selling her body, but Frank still misses her. He tries to keep her from leaving him, and reform her evil ways, by killing young women and putting their scalps on mannequins which he displays around his apartment. Photographer Anna takes a picture of him in the park, and he pursues and befriends her. Is she the one he's been looking for...