Filmography from : Shawn C Phillips
Actor :
Blood Curse II: Asmodeus Rises
,
Keiron Hollett
, 2019
Strange things start to happen to Alicia and her husband Jason when she receives a gift in the post from her recently-deceased Great-Aunt....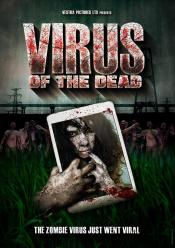 Virus of the Dead
,
Matthew Joseph Adams
(Co-Director segment 'Wrong Door'),
Gordon Bressack
(segment 'The Changes'),
James Cullen Bressack
(segment 'Routine Stop'),
Dan Brownlie
(segment '29 Days Crossed'),
Jarrett Furst
(segment 'Surprise Honey'),
Keiron Hollett
(segment 'Andy's Loss'),
Matt Iwinski
(segment 'Vlog'),
Benjamin James
(Co-Director segment 'Wrong Door'),
Hunter Johnson
(segment 'Moans'),
Christopher Jolley
(Co-Director segment 'Cam Girl'),
John T Mickevich
(segment 'Face To Face'),
Mark Alan Miller
(segment 'Preparation Meets Opportunity'),
Kiko Morah
(segment 'Otro día más'),
Tony Newton
(segment 'Games'Co-Director segment 'Cam Girl'),
John Penney
(segment 'Life'),
Nick Principe
(segment 'Break Out'),
Timo Rose
(segment 'Home Alone'),
Shane Ryan
(segment 'American Virus'),
Emir Skalonja
(segments 'Leaving Home', 'A New Friend'), 2018
...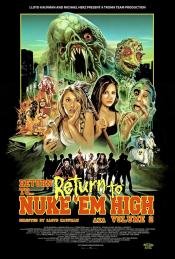 Return to Return to Nuke 'Em High Aka Vol. 2
,
Lloyd Kaufman
, 2017
Return to Nuke 'Em High: Volume 2 is the continuation of Lloyd Kaufman's inspired two-part indie event film. Lauren and Chrissy, two lesbian lovers, must face and defeat the most corrupt and evil forces ever to descend upon Tromaville... and the world!...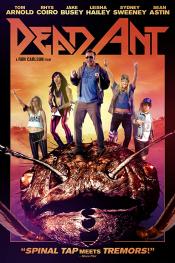 Dead Ant
,
Ron Carlson
, 2017
When the 1989 "one-hit-wonder" glam-metal band "Sonic Grave" embark on a trip to Coachella in hopes of a comeback, their peyote trip pit stop in Joshua Tree incites an "unworldly" viscous attack, and they must "rock" themselves out of harms way....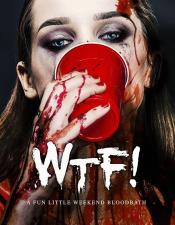 WTF!
,
Peter Herro
(attached), 2017
Three years after twenty-two year old Rachel barely survived a brutal massacre that left all of her friends murdered, her close friends cordially invite her to join them to spend Spring Break in a secluded house in the woods....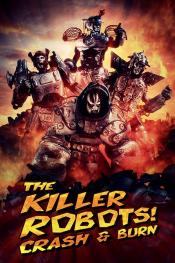 The Killer Robots! Crash and Burn
,
Sam Gaffin
, 2016
Robot mercenaries are sent on a mission to activate a machine that will bring about a new age of enlightenment....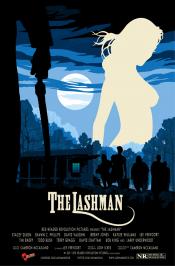 The Lashman
,
Cameron McCasland
, 2014
The Lashman is a tale of Terror. Five friends set out for a weekend camping excursion to find that their camp fire tales have turned into their worst nightmares....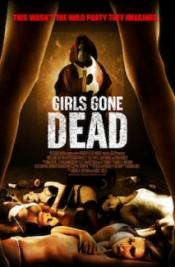 Girls Gone Dead
,
Michael Hoffman Jr
(co-director),
Aaron T Wells
(co-director), 2012
Six former cheerleaders decide to spend their first college spring break partying at Manatee Creek, but the weekend turns deadly when a killer armed with a battle axe is let loose. ...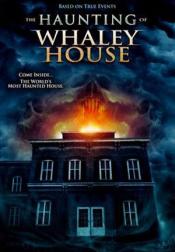 The Haunting of Whaley House
,
Jose Prendes
, 2012
When a tour guide breaks into America's Most Haunted House, a bit of amateur ghost hunting with friends turns into more than they could have ever imagined....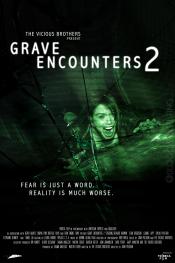 Grave Encounters 2
,
John Poliquin
, 2012
In 2011 GRAVE ENCOUNTERS was a found-footage horror phenomenon from the Vicious Brothers, with a trailer garnering over 20 million views on YouTube. Many people believed it was just a movie. They were wrong, and film student Alex Wright is out to prove it in GRAVE ENCOUNTERS 2. While researching the events depicted in the original film and the subsequent disappearance of its lead "actor" Sean Rogerson, Alex Wright received a bizarre video...

Witch's Brew
,
Chris LaMartina
, 2011
When two micro-brewers screw over the town witch, she curses their latest batch of beer. From that point on, everyone who drinks it suffers a gruesome ironic death....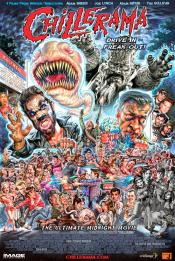 Chillerama
,
Adam Green
(segment 'The Diary Of Anne Frankenstein'),
Joe Lynch
(segment 'Zom-B-Movie'),
Bear McCreary
(segment 'I Don't Want to Die a Virgin'),
Adam Rifkin
(segment 'Wadzilla'),
Tim Sullivan
(segment 'I was a Teenage Werebear'), 2011
It's the closing night at the last drive-in theater in America and Cecil B. Kaufman has planned the ultimate marathon of lost film prints to unleash upon his faithful cinephile patrons. Four films so rare that they have never been exhibited publicly on American soil until this very night! With titles like Wadzilla, I Was A Teenage Werebear, The Diary of Anne Frankenstein, and Zom-B-Movie, Chillerama not only celebrates the golden age of drive-in...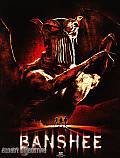 Banshee!!!
,
Colin Theys
, 2008
A group of college friends on a spring break camping trip are stalked and slashed by an unknown creature with the ability to make them hallucinate through sound waves. The survivors hold up refuge in an isolated farmhouse, cut off from all communication. Now, they have to come up with a plan to kill this unrelenting creature before it kills them. "Banshee!!!" takes the idea of the legendary Irish myth and spins it around into a terrifying and...