Filmography from : Shin Kishida
Actor :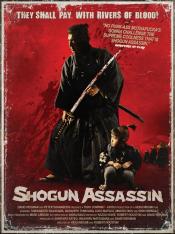 Shogun Assassin
,
Robert Houston
,
Kenji Misumi
, 1980
Long ago there was a great samurai warrior who served his Shogun honorably. The Shogun however grew paranoid as he became more and more senile. The Shogun sought to destroy all those who might stand to oppose his rule, and so he sent his ninja spies to the samurai's home. The ninjas failed to kill the samurai, but did kill his beloved wife. From then on, the samurai swore on his honor to seek out the Shogun and avenge the death of his love. The...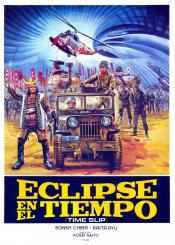 Les guerriers de l'apocalypse
,
Kôsei Saitô
, 1979
A squadron of Japanese Self-Defense Force soldiers find themselves transported through time to their country's warring states era, when rival samurai clans were battling to become the supreme Shogun. The squad leader, Lt. Iba, sees this as the perfect opportunity to realize his dream of becoming the ruler of Japan. To achieve this, he teams his troops up with those of Kagatori, a samurai daimyo who also aspires to become Shogun. Are either of...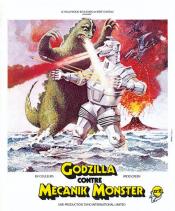 Godzilla contre Mecanik Monster
,
Jun Fukuda
, 1974
Apelike aliens build a robotic Godzilla to destroy Japan, and the true Godzilla may not be powerful enough to destroy it....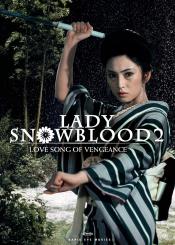 Shurayukihime: Urami renka
,
Toshiya Fujita
, 1974
Lady Snowblood (Shurayuki-hime) is caught by the police and sentenced to death for her crimes (in Lady Snowblood I). As she is sent to the gallows she is rescued by the secret police who offer her a deal to assassinate some revolutionaries....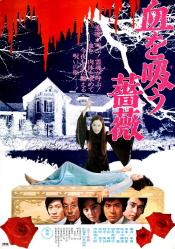 Chi o suu bara
,
Michio Yamamoto
, 1974
Dracula, played by an uncredited caucasian, was shipwrecked in the 1600s in Japan, when Christianity was illegal. He was forced to spit on the cross and wander alone in the desert. Upon finding himself bleeding, he was so thirsty he drank the blood and acquired a taste for it, attacking local teenager Keiko. In present day, Professor Shiraki arrives at a girl's school where he was to be teaching, but now the principal, whose wife died in a car...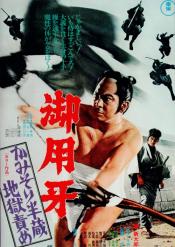 Kung-fu hara kiri
,
Yasuzô Masumura
, 1973
Against the backdrop of the Edo treasury devaluing currency and driving many into poverty, Hanzo Itami enforces the law without regard to status. He shows inadequate respect to the treasurer, who wants him dead. He finds a young woman dead following an abortion, and he enters a temple without permission looking for evidence. He tortures and then sexually assaults the temple's priestess to get information. He's then assigned to protect the mint...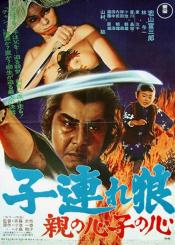 Baby Cart: L'âme d'un père, le coeur d'un fils
,
Buichi Saitô
, 1972
Forth film in the Lone Wolf and Cub series. Ogami is hired to kill a tattooed female assassin. Gunbei Yagyu, an enemy samurai, happens upon Ogami's son, and sees his chance for revenge....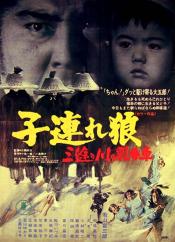 Baby Cart: L'enfant massacre
,
Kenji Misumi
, 1972
In the second film of the Lone Wolf and Cub series, Ogami Itto battles a group of female ninja in the employ of the Yagyu clan and must assassinate a traitor who plans to sell his clan's secrets to the Shogunate....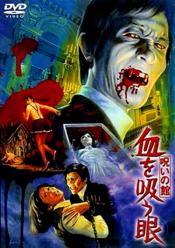 Le lac de Dracula
,
Michio Yamamoto
, 1971
After a coffin is delivered to a sleepy little Japanese town, one of the locals discovers that its occupant isn't dead yet. Unfortunately, the only witness to the vampire invasion gets bitten, along with several other people in town. Only one woman, Akiko, knows the truth, but even she doubts what she is seeing. Can the village be saved before it's too late?...