Filmography from : Sid Haig
Actor :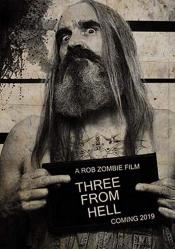 3 from Hell
,
Rob Zombie
, 2019
...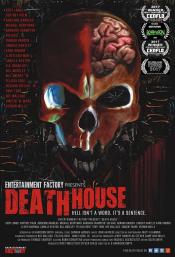 Death House
,
B Harrison Smith
, 2017
During an exclusive tour, a power breakdown inside a secret prison known as the Death House sends two agents fighting through a labyrinth of horrors while being pursued by a ruthless army of roaming inmates. As they fight to escape, the agents push toward the lowest depths of the facility where they learn a supernatural group of evil beings is their only chance for survival....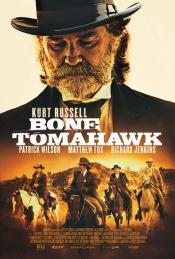 Bone Tomahawk
,
S Craig Zahler
, 2015
Four men set out in the Wild West to rescue a group of captives from cannibalistic cave dwellers....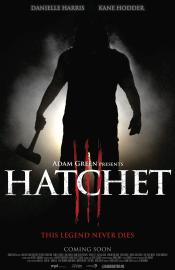 Butcher III
,
BJ McDonnell
, 2013
...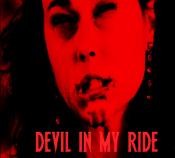 Devil in My Ride
,
Gary Michael Schultz
, 2013
After newly wedded bride Doreen (Erin Breen) is accidentally cursed by her older brother Travis (Frank Zieger), she falls under the possession of the devil. Across the country, in the bowels of sin city is a homeless man known as Johnny Priest (Llou Johnson) who is the last known person to perform an exorcism. It\'s now up to Travis and Doreen's new husband Hank (Joey Bicicchi) to put aside their differences and travel from Chicago to Las...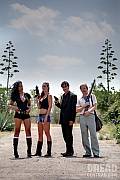 Zombex
,
Jesse Dayton
, 2013
...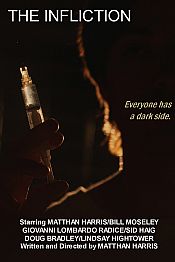 The Infliction
,
Matthan Harris
, 2012
David O'Hara is a troubled med school student who kidnaps, rapes and murders women. He impregnates one of his victims, Melissa Daniels, in an attempt to replace the family that he lost as a young boy. However, the police rescue Melissa from David's warehouse, and David goes on a murderous rampage to get his family back....
The Sacred
,
Brett Donowho
, 2012
A group of University students travel to a remote, sacred land deep in the heart of the Florida swamps to complete their senior thesis project on Native American folklore. Hundreds of years ago this place was used by Indians to pass judgment on criminals and unwanted members of their tribal community. Legend has it that these grounds have the magical ability to bring past victims back to life, ultimately punishing or killing whoever is guilty,...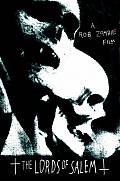 Lords of Salem
,
Rob Zombie
, 2012
Heidi, a blonde rock chick, DJs at a local radio station and, together with the two Hermans (Whitey and Munster), forms part of the "Big H Radio Team". A mysterious wooden box containing a vinyl record arrives for Heidi, "a gift from the Lords". She assumes it's a rock band on a mission to spread their word. As Heidi and Whitey play the Lords' record, it starts to play backwards, and Heidi experiences a flashback to a past trauma. Later...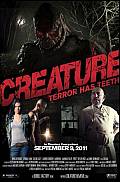 Creature
,
Fred Andrews
(as Fred M Andrews), 2011
An ex-Navy seal, Niles (Mehcad Brooks), his girlfriend, Emily (Serinda Swan), and their friends head out on a road trip to New Orleans. When the group stops at a roadside convenience store owned by Chopper (Sid Haig), they are introduced to the legend of Lockjaw, a creature who is part-man, part-alligator...The legend has it that an inbred local man by the name of Grimley (Daniel Bernhardt) lost his family to a monstrous white alligator and...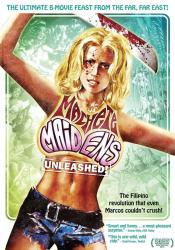 Machete Maidens Unleashed!
,
Mark Hartley
, 2010
A fast moving odyssey into the subterranean world of the rarely explored province of Filipino genre filmmaking. ...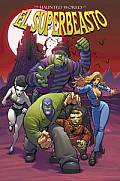 The Haunted World of El Superbeasto
,
Rob Zombie
, 2009
...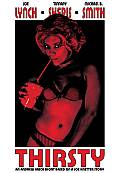 Thirsty
,
Andrew Kasch
, 2009
...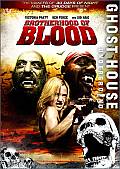 Brotherhood of Blood
,
Michael Roesch
,
Peter Scheerer
, 2007
...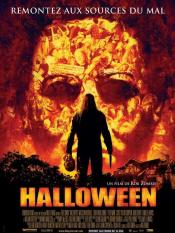 Halloween
,
Rob Zombie
, 2007
...
Ghost Poker
,
Charles Band
, 2007
...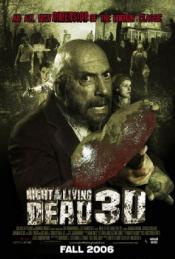 La nuit des morts-vivants 3D
,
Jeff Broadstreet
, 2006
...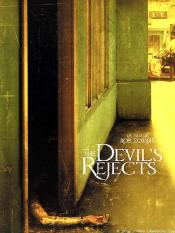 The Devil's Rejects
,
Rob Zombie
, 2005
...
House of the Dead 2
,
Michael Hurst
(as Mike Hurst), 2005
In Guesta Verde University, the deranged Professor Curien is trying to bring back the dead, killing students for the experiment. There is an outbreak of zombies in the campus, and the government sends a NSA medical research team, formed by Dr. Alexandra Morgan a.k.a. Nightingale and lieutenant Ellis, with a special force leaded by lieutenant Dalton, trying to get the zero sample from the first generation zombie. The team has a very short time to...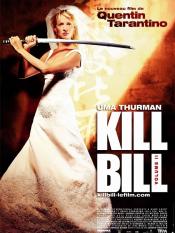 Kill Bill: Volume II
,
Quentin Tarantino
, 2004
The murderous Bride is back and she is still continuing her vengeance quest against her ex-boss, Bill, and taking aim at Bill's younger brother Budd and Elle Driver, the only survivors from the squad of assassins who betrayed her four years earlier. It's all leading up to the ultimate confrontation with Bill, the Bride's former master and the man who ordered her execution! ...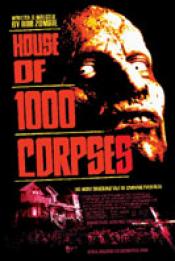 La maison des 1000 morts
,
Rob Zombie
, 2003
...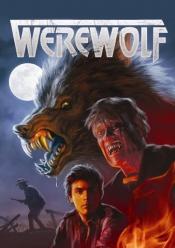 La malédiction du loup-garou
,
James Darren
(8 episodes, 1987-1988),
David Hemmings
(8 episodes, 1987-1988),
Larry Shaw
(3 episodes, 1987),
Rob Bowman
(2 episodes, 1987-1988),
Lyndon Chubbuck
(2 episodes, 1987),
Richard A Colla
(2 episodes, 1988),
Bob Bralver
(1 episode, 1987),
Sidney Hayers
(1 episode, 1987),
Guy Magar
(1 episode, 1987),
Jon Paré
(1 episode, 1988), 1987
Young Eric has been bitten by a werewolf. However, he's not particularly thrilled by this turn of affairs and wishes to escape his curse. To do so, he must find and kill the founder of his particular werewolf clan. The series traces his efforts to (A) track down the founder; (B) keep from hurting innocent lives due to his lycanthropy; and (C) stay one step ahead of folks who wish to kill him due to his werewolf nature. ...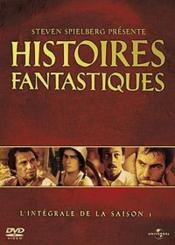 Histoires fantastiques
,
Lesli Linka Glatter
(3 episodes, 1986-1987),
Phil Joanou
(2 episodes, 1985-1986),
Steven Spielberg
(2 episodes, 1985),
Paul Bartel
(2 episodes, 1986-1987),
Thomas Carter
(2 episodes, 1986),
Joe Dante
(2 episodes, 1986),
Joan Darling
(2 episodes, 1986),
Todd Holland
(2 episodes, 1986),
Norman Reynolds
(2 episodes, 1986),
Bob Balaban
(1 episode, 1985),
Bob Clark
(1 episode, 1985),
William Dear
(1 episode, 1985),
Clint Eastwood
(1 episode, 1985),
Peter Hyams
(1 episode, 1985),
Michael D Moore
(1 episode, 1985),
Donald Petrie
(1 episode, 1985),
Burt Reynolds
(1 episode, 1985),
Matthew Robbins
(1 episode, 1985),
Danny DeVito
(1 episode, 1986),
Mick Garris
(1 episode, 1986),
Tom Holland
(1 episode, 1986),
Timothy Hutton
(1 episode, 1986),
Irvin Kershner
(1 episode, 1986),
Robert Markowitz
(1 episode, 1986),
Kevin Reynolds
(1 episode, 1986),
J Michael Riva
(1 episode, 1986),
Martin Scorsese
(1 episode, 1986),
Robert Zemeckis
(1 episode, 1986),
Graham Baker
(1 episode, 1987),
Brad Bird
(1 episode, 1987),
Nick Castle
(1 episode, 1987),
Paul Michael Glaser
(1 episode, 1987),
Tobe Hooper
(1 episode, 1987),
Ken Kwapis
(1 episode, 1987),
Robert Stevens
(1 episode, 1987), 1985
Television series created, produced, and twice directed by Steven Spielberg. Truly amazing, and sometimes odd stories are narrated. Many famous actors and actresses made guest appearances....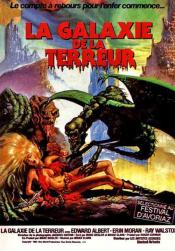 La galaxie de la terreur
,
Bruce D Clark
(as BD Clark), 1981
As a lone spaceship proceeds on its long voyage across space, the crew are surprised to encounter a strange pyramid form. Surprise turns to horror as one by one, they discover that their darkest nightmares are all starting to become real. The pyramid has to be behind it all somehow, but how can they save themselves from its influence?...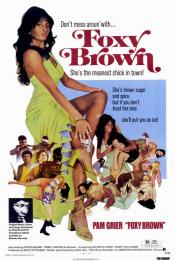 Foxy Brown
,
Jack Hill
, 1974
A voluptuous black woman takes a job as a high-class prostitute in order to get revenge on the mobsters who murdered her boyfriend....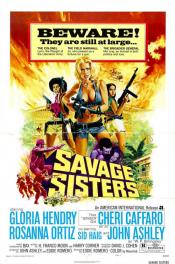 Savage Sisters
,
Eddie Romero
, 1974
A corrupt General plans on smuggling one million US dollars out of the Banana Republic he dominates. Local revolutionaries plan on stealing the cash but are thwarted when a bandit leader they are working with double crosses them. A tough cop and her boyfriend help two of the female revolutionaries escape from prison hoping that they will lead them to the cash, which they plan on keeping for themselves....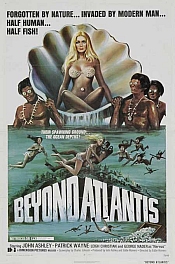 Beyond Atlantis
,
Eddie Romero
, 1973
A band of adventurers invade a native island determined to grab a reported fortune in buried treasure. The islanders are just as determined to keep their sacred treasure. Complications ensue....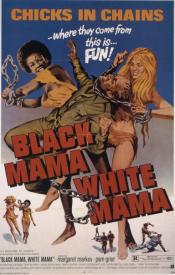 Black Mama White Mama
,
Eddie Romero
, 1973
When two troublemaking female prisoners (one a revolutionary, the other a former harem-girl) can't seem to get along, they are chained together and extradited for safekeeping. The women, still chained together, stumble, stab, and cat-fight their way across the wilderness, igniting a bloody shootout between gangsters and a group of revolutionaries. ...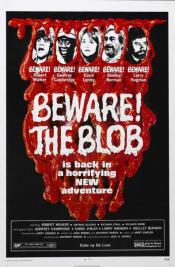 Attention au blob!
,
Larry Hagman
, 1972
...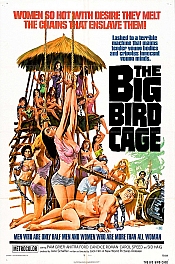 The Big Bird Cage
,
Jack Hill
, 1972
Terry, a social-climbing young woman accidentally gets caught up in the activities of two revolutionaries, Blossom and Django, and finds herself in a concentration camp for women. In the center of the camp is a towering wooden machine ("The Big Bird Cage") in which the women risk their lives processing sugar as the evil warden looks on. The prisoners are subjected to sadistic cruelty from the guards and fellow prisoners, and all attempts at...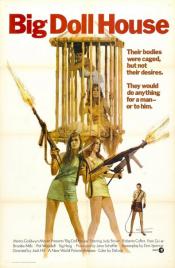 The Big Doll House
,
Jack Hill
, 1971
Beautiful women prisoners are abused in a Philippine prison, until 5 of them plot an escape by taking the evil female warden hostage with the reluctant help of 2 male fruit vendors....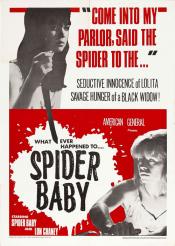 Spider Baby
,
Jack Hill
, 1967
In a dilapidated rural mansion, the last generation of the degenerate, inbred Merrye family lives with the inherited curse of a disease that causes them to mentally regress from the age of 10 or so on as they physically develop. The family chauffeur looks out for them and covers up their indiscretions. Trouble comes when greedy distant relatives and their lawyer arrive to dispossess the family of its home....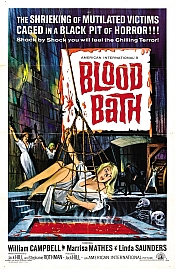 Blood Bath
,
Jack Hill
,
Stephanie Rothman
, 1966
A crazed artist who believes himself to be the reincarnation of a murderous vampire kills young women, then boils their bodies in a vat. ...