Filmography from : Siu Lung Leung
Actor :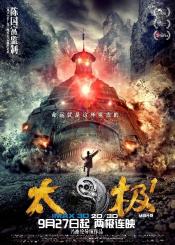 Tai ji 1: Cong ling kai shi
,
Stephen Fung
, 2012
Yang travels to Chen Village to learn a powerful form of Tai Chi. Though villagers are forbidden from teaching outsiders, Yang becomes their best hope for survival when a man arrives with a plan to build a railroad through the village....
Gwan gai
,
Soi Cheang
, 2007
Based on the Japanese Manga about Ryo Narushima (Shawn Yue), a talented, college-bound student who murders both of his parents in cold blood. He is sent to a reformatory where he trains in karate under Kenji Kurokawa (Francis Ng), a man imprisoned after trying to assassinate the Japanese Prime Minister. Two years after his conviction, Ryo is released and begins a new life as an ultra-violent professional fighter....
Kung fu
,
Stephen Chow
, 2004
Set in Canton, China in the 1940s, the story revolves in a town ruled by the Axe Gang, Sing who desperately wants to become a member. He stumbles into a slum ruled by eccentric landlords who turns out to be the greatest kung-fu masters in disguise. Sing's actions eventually cause the Axe Gang and the slumlords to engage in an explosive kung-fu battle. Only one side will win and only one hero will emerge as the greatest kung-fu master of all....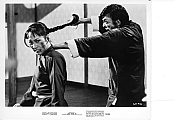 He qi dao
,
Feng Huang
, 1972
Korea, 1934. During the Japanese occupation, there is open warfare between rival martial arts schools. There is a fight in the marketplace, and three Chinese students can't stand the unfair way of students that side up with the invasors, when they gang assault one of the fighting men. Between the three, they send the aggressors away. Retaliation is heavy: their school is destroyed, and they are banished. They return to China, and start their own...