Filmography from : Soi Cheang
Director :
Che sau
,
Soi Cheang
(as Pou-Soi Cheang), 2012
A rookie cop takes on a veteran escape driver in a death defying final showdown on the motorway....
Gwan gai
,
Soi Cheang
, 2007
Based on the Japanese Manga about Ryo Narushima (Shawn Yue), a talented, college-bound student who murders both of his parents in cold blood. He is sent to a reformatory where he trains in karate under Kenji Kurokawa (Francis Ng), a man imprisoned after trying to assassinate the Japanese Prime Minister. Two years after his conviction, Ryo is released and begins a new life as an ultra-violent professional fighter....
Gau ngao gau
,
Soi Cheang
, 2006
Pang, un sauvage tueur cambodgien, est expédié à Hong Kong pour assassiner la femme d'un juge. Il tue froidement celle-ci, mais il est rapidement rejoint par une équipe de policiers. L'un d'eux est un vétéran cherchant à discipliner son jeune collègue, fils d'un héros défunt des forces de l'ordre. Pang assassine froidement l'ancien et s'enfuit, provoquant un désir de vengeance du jeune officier qui utilisera les méthodes les plus...
Gwai muk
,
Soi Cheang
(as Pou-Soi Cheang), 2005
...
Actor :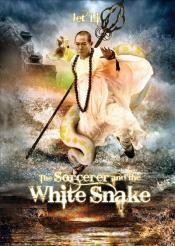 Bai she chuan shuo
,
Siu-Tung Ching
(as Tony Ching), 2011
Action director Ching Siu-Tung helms this fantasy film based on an old Chinese legend about an herbalist who falls in love with a thousand-year-old White Snake disguised as a woman. Jet Li stars as a sorcerer who discovers her true identity and battles to save the man's soul....
San taam
,
Johnnie To
,
Ka-Fai Wai
(as Wai Ka Fai), 2007
...
Gwai wik
,
Danny Pang
(as Pang Brothers),
Oxide Chun Pang
(as Pang Brothers), 2006
...
Sang faa sau see
,
Wilson Yip
, 1998
A soft drink tainted with bio-chemicals has the power to turn people into flesh-eating zombies. A man drinks from the bottle, and wanders into the night. As two young VCD sellers (Woody Invincible and Crazy Bee) from a local mall are returning to the mall with their bosses' car, they hit the man. Unsure of what to do, they bring the man back to the mall with them. The mall closes, and soon there are zombies everywhere! A small group of mall...