Filmography from : Stephanie Sheh
Actor :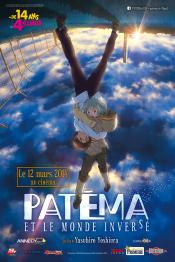 Sakasama no Patema
,
Yasuhiro Yoshiura
, 2013
...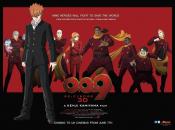 009 Re:Cyborg
,
Kenji Kamiyama
, 2012
Production I.G, the Tokyo-based studio that brought you Ghost in the Shell, Blood: The Last Vampire and Kill Bill: Vol. 1 animation segment, presents 009 RE:CYBORG, a mature and thought-provoking approach to Shotaro Ishinomori's classic manga, Cyborg 009 from the director of Ghost in the Shell: Stand Alone Complex....
Ernest et Célestine
,
Stéphane Aubier
,
Vincent Patar
,
Benjamin Renner
, 2012
The story of an unlikely friendship between a bear, Ernest, and a young mouse named Celestine....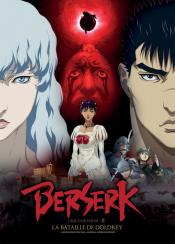 Berserk: Ougon jidai-hen II - Dorudorei koryaku
,
Toshiyuki Kubooka
, 2012
...
Gekijouban Blood-C: The Last Dark
,
Naoyoshi Shiotani
, 2012
Tokyo, Winter. Despite the use of the Youth Ordinance Bill to enforce curfews for minors and regulate the use of the Internet, young people continue to fight for their own freedom through underground methods. One such group calls themselves Surat. They have decided to take on Fumito Nanahara, a man who has great influence on the political world, and basically controls Tokyo with an iron fist. While using the Internet as a weapon to discover more...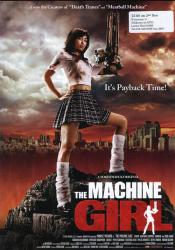 Kataude mashin gâru
,
Noboru Iguchi
, 2008
...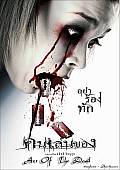 Khon len khong
,
Tanit Jitnukul
, 2004
...
Debiruman
,
Hiroyuki Nasu
, 2004
The weak teenager Akira Fudô has been protected by his best friend Ryô Asuka since they were children. When Akira's parents die in an accident, the family Makimura brings him to live with them, and Akira falls in love for the gorgeous Miki Makimura. When the father of Ryô accidentally opens a gate to hell in Antarctica, demons are released, merging with humans to survive. Akira hosts Aman and becomes Devilman but keeping his humanity while...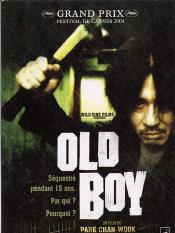 Oldeuboi
,
Chan-wook Park
, 2003
On the day of his daughter's birthday, Ho Dae-su (Min-sik Choi) gets completely drunk and is arrested. His best friend No Joo-hwan (Dae-han Ji) releases him from the police station, and while calling home from a phone booth, Dae-su vanishes. Indeed he has been abducted and imprisoned in a room for fifteen years. One day, he is suddenly released, receives clothes, money and a cellular and meets the Japanese chef Mido (Hye-jeong Kang), and they...
Chakushin ari
,
Takashi Miike
, 2003
...
Sky High
,
Ryûhei Kitamura
, 2002
A serial-murderer is removing his victims hearts and taking them with him. Kanzaki is a detective on the case. The day he is due to be married his fiancé, Mina, is killed displaying the same MO as the other victims. He discovers geneticist, Kudo, and Rei, his evil "secretary" to be the killers. When they have six hearts they will be able to summon demons from beyond the 'Gate of Rage' to grant any wish, but darkness will fall upon the earth....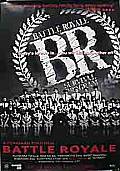 Batoru rowaiaru
,
Kinji Fukasaku
, 2000
In the beginning of the 21st Century, the economy of Japan is near a total collapse, with high rates of unemployment and students boycotting their classes. The government approves the Battle Royale Act, where one class is randomly selected and the students are sent to an island wearing necklaces with few supplies and one weapon. After three days, they have to kill each other and the survivor wins his or her own life as a prize. The 42 students...