Filmography from : Stephen E Miller
Actor :
The Tortured
,
Robert Lieberman
, 2010
Devastated by the kidnap and murder of their young son, Elise (Christensen) and her husband, Craig (Metcalfe), are further distressed when the man accused of the crime is set free prematurely. Deciding the criminal justice system has failed them by not adequately punishing the monster responsible for all their pain, they seize on a chance to wreak the ultimate revenge by kidnapping the killer and holding him hostage in the basement of a remote...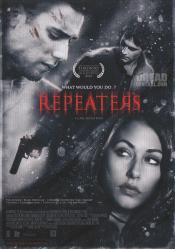 Repeaters
,
Carl Bessai
, 2010
A gritty mind-bending thriller about three twenty-somethings who find themselves in an impossible time labyrinth, where each day they awaken to the same terrifying day as the preceding one....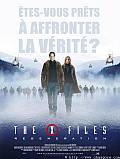 The X-Files: Régénération
,
Chris Carter
, 2008
...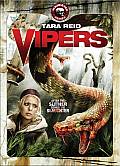 Vipers
,
Bill Corcoran
, 2008
Eden Island. Beautiful, idyllic and suddenly the most terrifying place on earth. Scientifically-enhanced snakes bred for their venom have now broken free from a remote research facility. They're out for more than a bite to eat – they won't stop till every human has been devoured. With no time left, the handful of survivors must call on their own ingenuity and courage against the insatiable VIPERS....
Scooby-Doo 2 : Les monstres se déchaînent
,
Raja Gosnell
, 2004
...
Comportements troublants
,
David Nutter
, 1998
After the suicide of the teenager Allen Clark, his family decides to move from Chicago to the quiet Cradle Bay Island seeking a peaceful life for the siblings Steve and Lindsay Clark. When Steve joins the local high-school, the outcast Gavin Strick befriends Steve and introduces his also rejected friend Rachel Wagner to the newcomer. Gavin exposes to Steve in the refectory the punks, the nerds and the different tribes of the school and he...
Highlander
,
Dennis Berry
(34 episodes, 1993-1998),
Paolo Barzman
(14 episodes, 1993-1997),
Richard Martin
(9 episodes, 1997-1998),
Clay Borris
(8 episodes, 1993-1994),
Thomas J Wright
(6 episodes, 1992),
Peter Ellis
(6 episodes, 1993-1996),
Ray Austin
(5 episodes, 1992-1993),
Mario Azzopardi
(5 episodes, 1994-1995),
Gérard Hameline
(5 episodes, 1996-1997),
Charles Wilkinson
(4 episodes, 1994-1997),
Adrian Paul
(4 episodes, 1995-1997),
Jorge Montesi
(3 episodes, 1992),
Robin Davis
(2 episodes, 1993),
Duane Clark
(2 episodes, 1995-1996),
James Bruce
(2 episodes, 1996),
Rafal Zielinski
(2 episodes, 1996),
René Manzor
(1 episode, 1993),
Daniel Vigne
(1 episode, 1993),
Bruno Gantillon
(1 episode, 1994),
Paul Ziller
(1 episode, 1994),
Jerry Ciccoritti
(1 episode, 1995),
Neill Fearnley
(1 episode, 1995),
George Mendeluk
(1 episode, 1995),
Yves Lafaye
(1 episode, 1996), 1992
...
Le beau-père
,
Joseph Ruben
, 1987
All about a "family values" man Jerry Blake who marries widows and divorcées with children in search of the perfect family. As soon as his new family members show signs of being human and not robots who will march unquestioningly to his tune, his dreams of domestic bliss begins to crumble, and he kills them. Then he alters his appearance, assumes an new identity, and skips to another town to begin the deadly ritual all over again. He marries...
Blackout: L'obsession d'un flic
,
Douglas Hickox
, 1985
...
Rambo
,
Ted Kotcheff
, 1982
...